Quiet Corners
Sales Rain's distinguished offices are created to become peaceful spaces perfect for focused work. Its glass doors help barricade noises and distractions that could interrupt your work flow.
Own The Space
It's versatile layout ensures a positive strategic tool that aids growth, communication, and collaboration. Our distinguished offices can fit everything you need in one realm.
Stable Privacy
Maintain confidentiality in our enclosed offices while maintaining a comfortable atmosphere. No need to worry spreading sensitive information out, Sales Rain ensures you that your business is safe within the facility.
About Sales Rain Private Offices
Enhance Productivity and Harness Acoustical Focus
Heralding itself as traditional offices, reinvented, Sales Rain's private offices are designed to become strategic tools that help enhance a team's performance by creating environments that promote solitude and focused work.
Its enclosure cultivates intimacy as it ensures partners that information remains esoteric, and its layout is versatile enough to be personalized depending on your branding and needs. Our distinguished spaces aim to integrate the needs of you and your team into one place.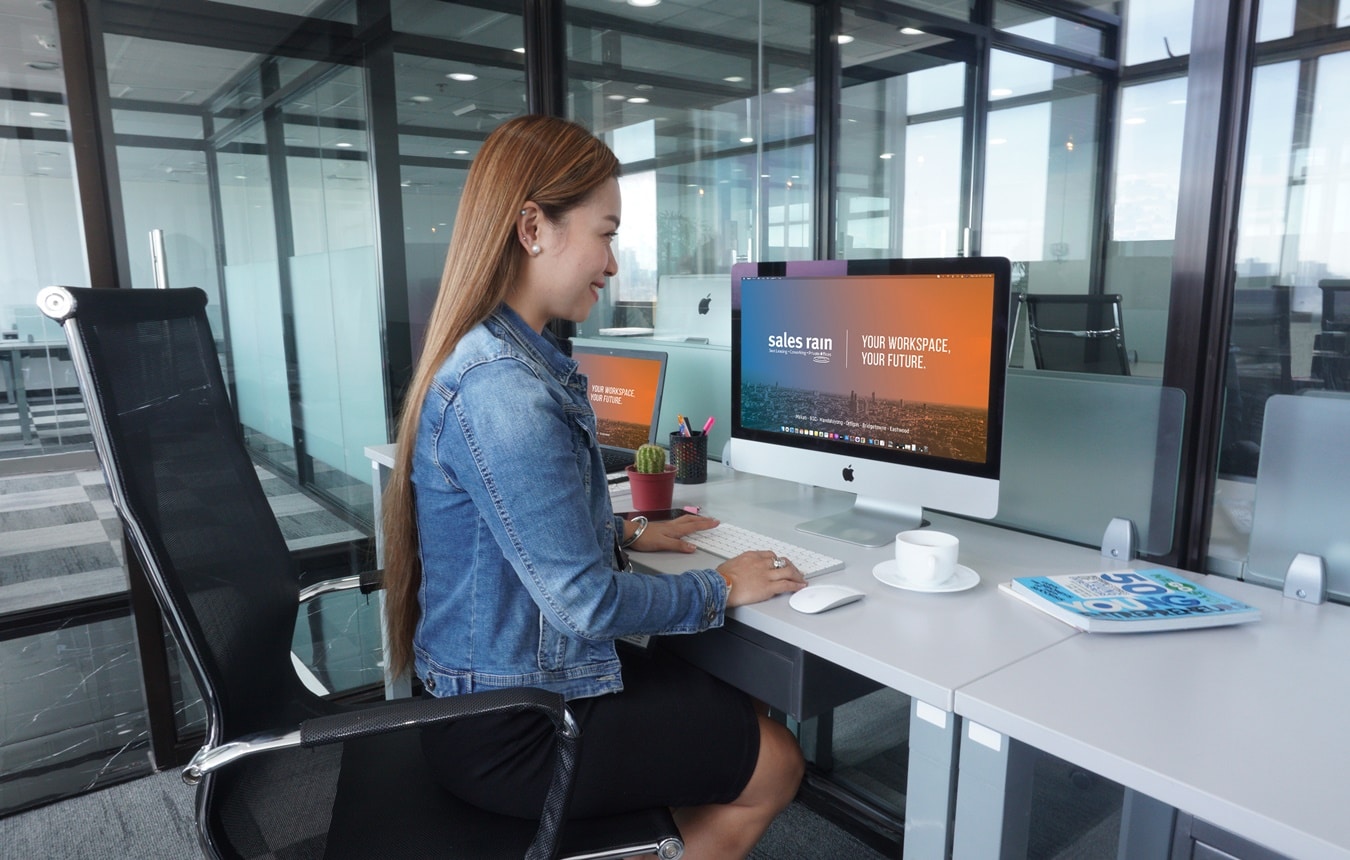 office space for rent in quezon city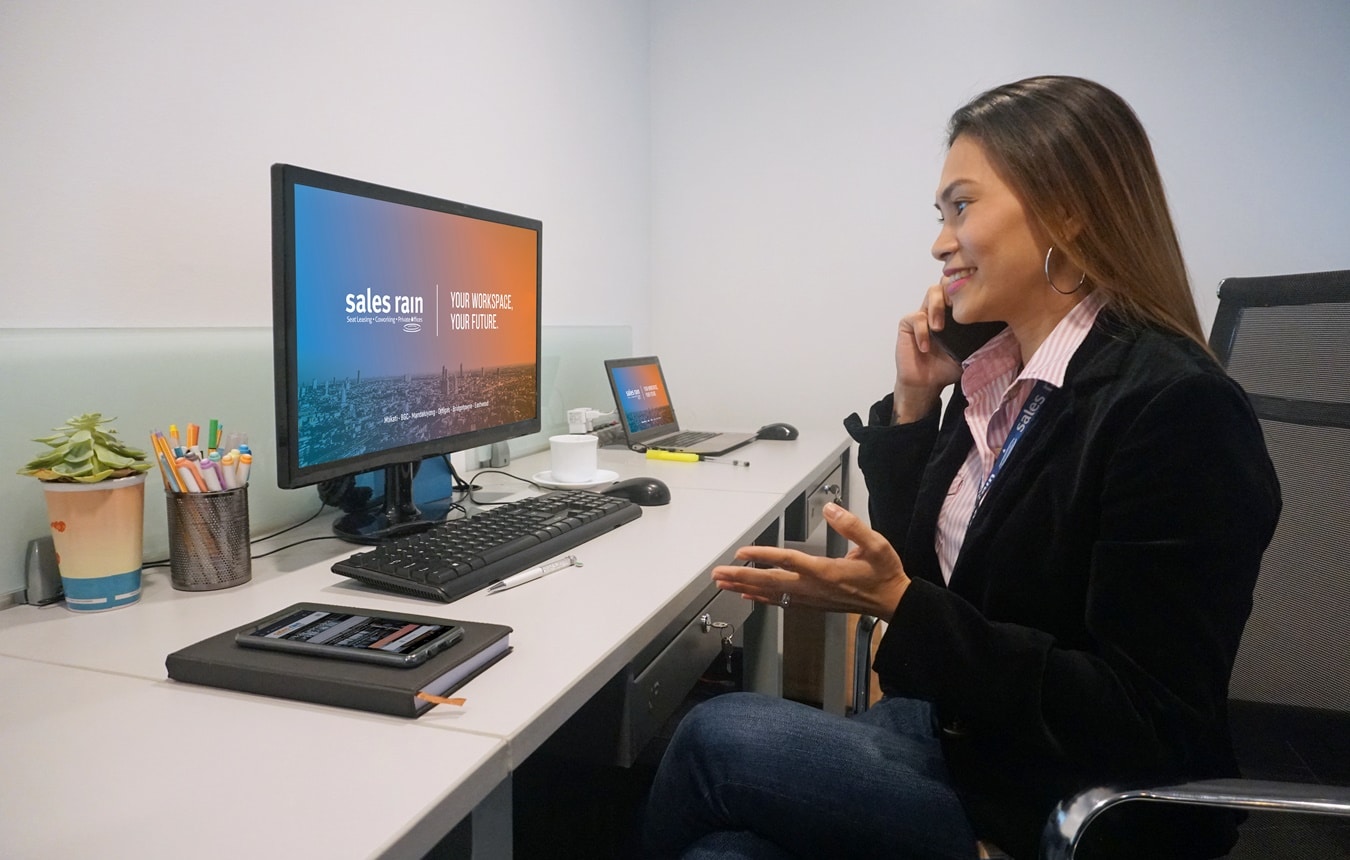 Private Office | Sales Rain BGC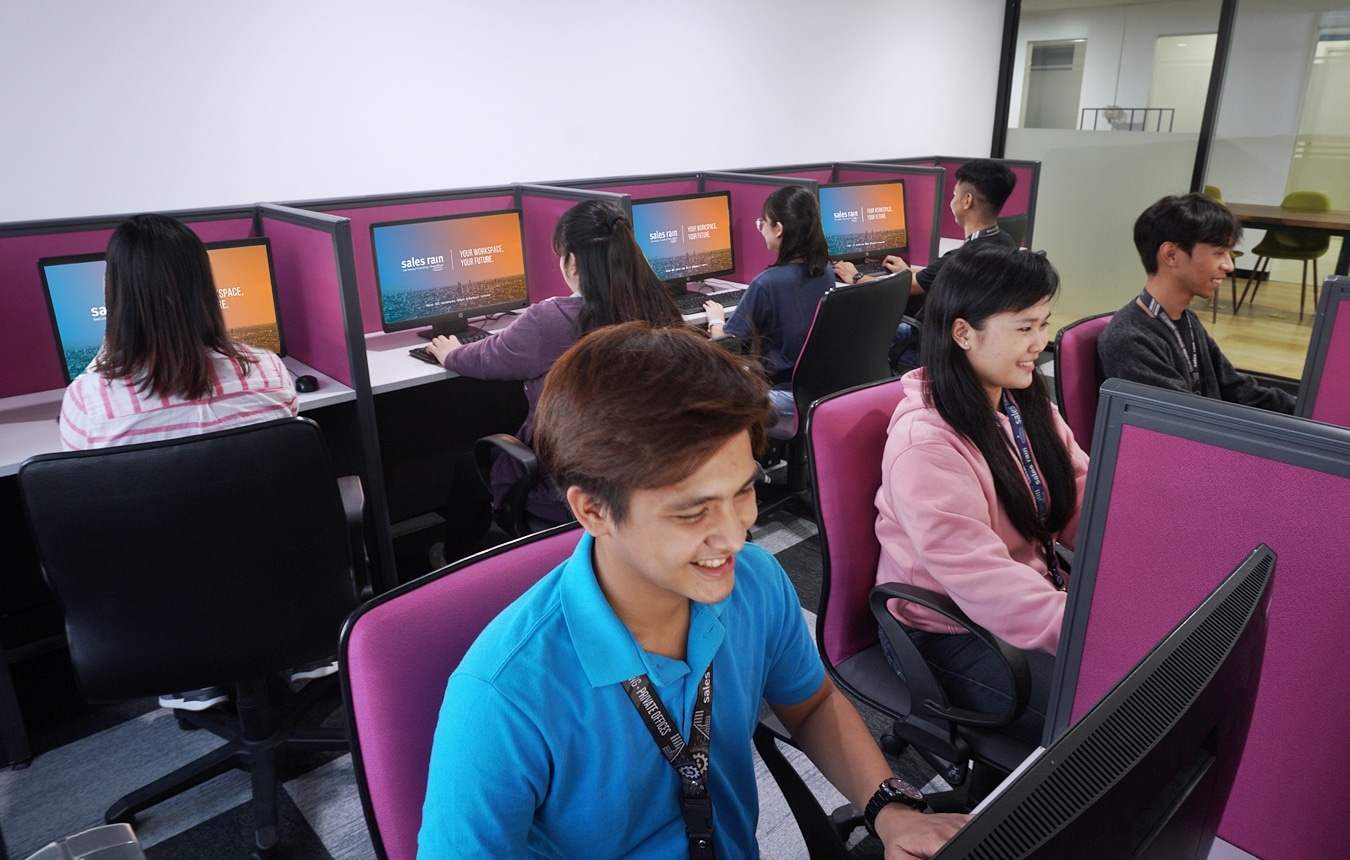 Private Office | Sales Rain Eastwood
Giving you and your team a space that you can call your own, Sales Rain's private offices also come with additional features that help you optimize your overall productivity!
We've got you covered; here are the efficient tools we've added just for you!
Discover modern and affordable Private offices in Manila, Makati, Mandaluyong, Ortigas, Quezon City, BGC, Metro Manila for your business needs now.

Flexible and Customizable Layout

Modern Workspaces and PC Units
Fiber-Optic Internet

Basic Utilities
Front-Desk Assistance

Postal Handling

24/7 On-site IT Support and Daily Maintenance

Secured Storage

Attendance Tracking System

CCTV Monitoring and Security Systems

Access to Meeting and Conference Rooms

Access to Common Pantry
Take Care of your Business and Yourself
Our team of professionals made sure that Sales Rain's private offices balance the need for solitude and collaboration by keeping a clean layout open for communication
Great Flexibility
Its agile lease terms allow you to easily expand as you and your business grow. Sales Rain ensures that we provide the most fitting service for your needs.
Benefits of Private Offices
Customize your space and personalize it
Guaranteed efficient workdays with its modern facilities
Clean atmosphere that help improve your team's health
Avoid distractions and maintain your concentration in our enclosed spaces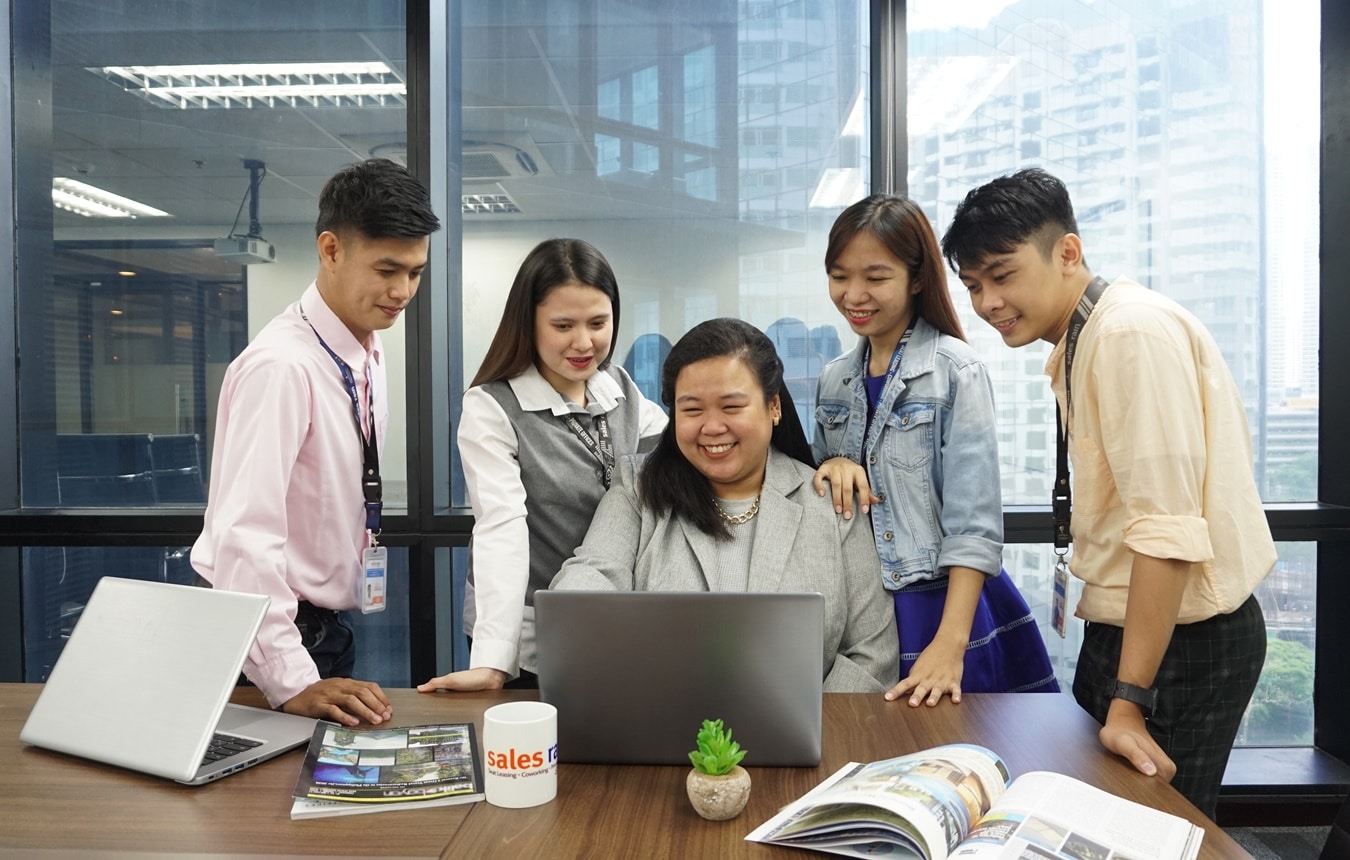 Access your office wherever you need it.
Utilize all of Sales Rain's current sites to magnify your reach and elevate your branding
We're working on something at the moment.