Perfect First Impressions
Exemplify a good first impression with Sales Rain's boardrooms. Carrying modern design and high-class furniture, it exudes professionalism without sacrificing comfort and ease.
Optimized Efficiency
Cutting edge conferencing facilities and high-speed internet adorn our meeting rooms, ensuring that you always make the most out of your time.
Accessible Helping Hands
Our synergistic team is always ready to assist you in preparation for your meeting, from greeting clients to resolving AV and other IT issues.
About Sales Rain Meeting & Conference Rooms
Get Together, Brainstorm and Generate Ideas
Sales Rain's meeting and conference rooms offer you more than just spaces to occupy. With its modern layout and high-class technology, it exudes proficient energy while maintaining a comfortable atmosphere. Its view of the great Metro Manila skyline gives you a more refreshed feeling as you go through your conference.
Don't just get things done, be moved to do greater things. Sales Rain aims to inspire professionals by providing them with ideal settings.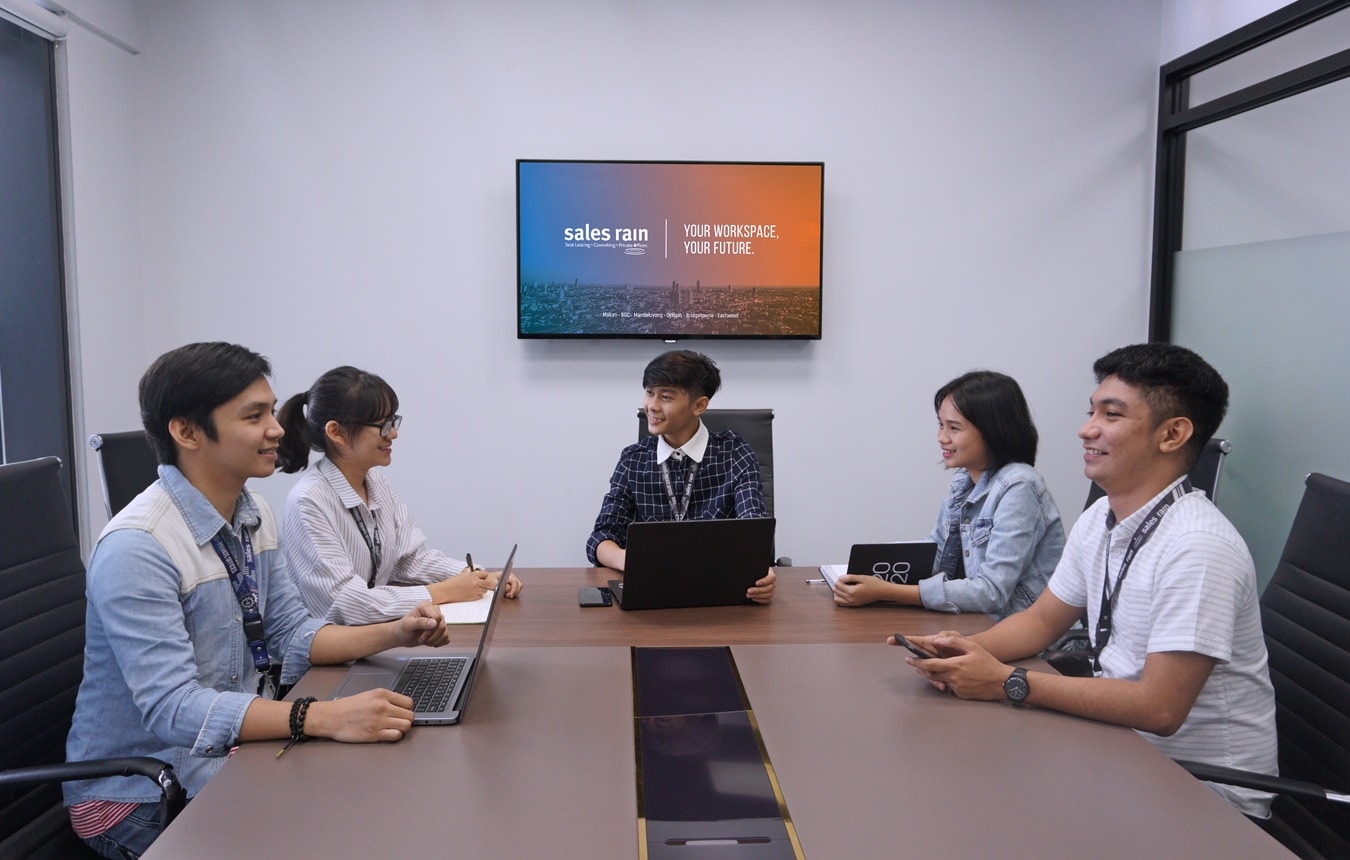 Meeting rooms in ortigas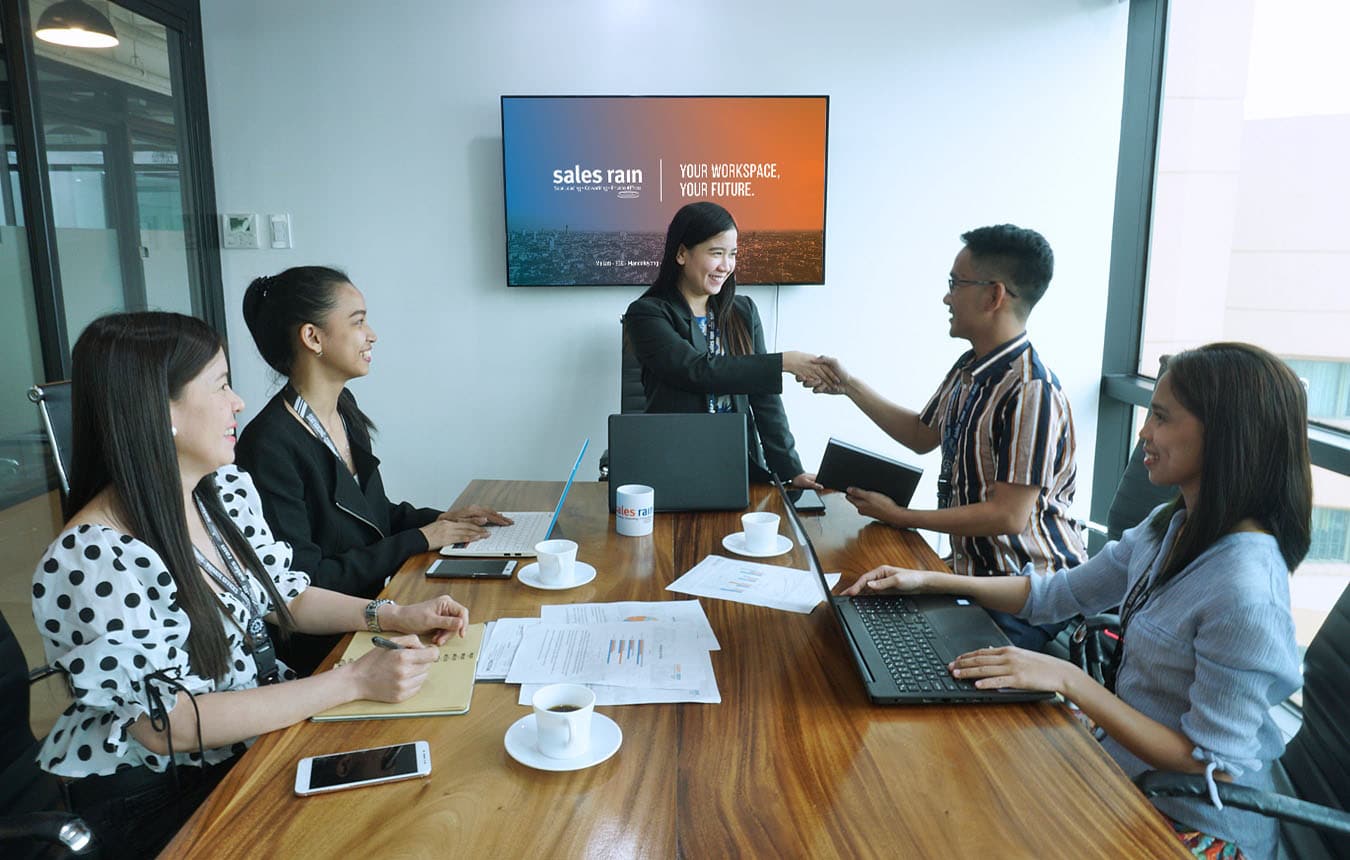 Small meeting rooms in cebu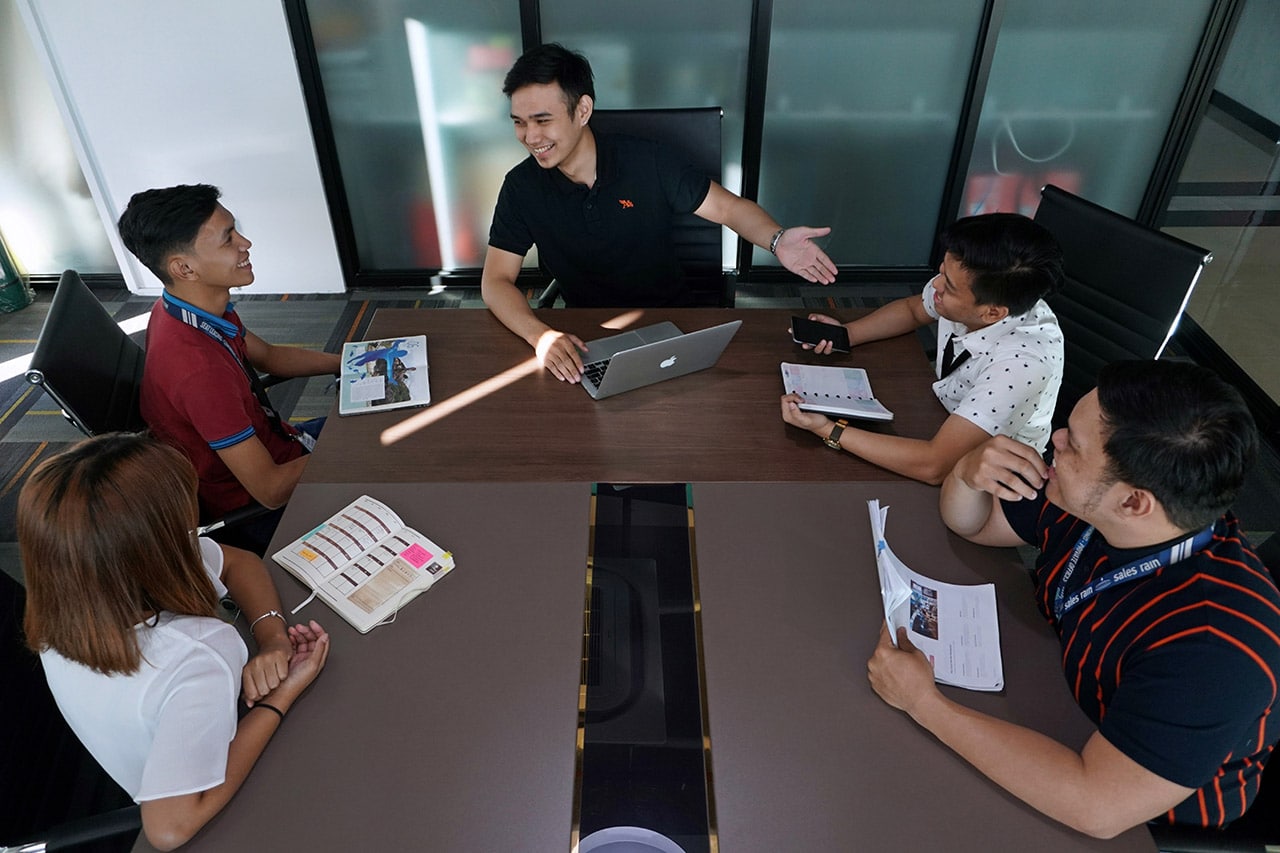 Meeting rooms for rent in philippines
Sales Rain's Meeting and Conference Rooms saves you from all the trouble of finding a venue for your next gathering!
Not to mention that it also features several other perks that make things so much more easy and efficient for you.
Discover modern and affordable meeting rooms in Ortigas, small meeting rooms in Cebu, meeting rooms in mandaluyong, meeting rooms in makati, for your next business gathering now – Meeting rooms in Ortigas.

Accessible Locations

On-site Parking

Cost-Efficient Rates

Modern Furnishing

LCD Projectors

Optimized Sound System

HD Monitors

Mark-up Walls

Inclusive Refreshments
Front-desk Assistance and Concierge Services
On-site IT and Facilities Support
Reliable Wi-Fi Connections
Plan Efficient Conferences
Organize your next gathering and book a date with us! Sales Rain ensures that your meetings will be productive and hassle-free.
Complete your checklist
Sales Rain's meeting rooms are complete with everything that you need for a productive gathering. Cross out your checklist with our modern facilities.
Benefits of our Meeting and Conference Rooms
Use and pay as needed
Inclusive of AV equipment and other conferencing functions
Readily available help from our professional team
Free coffee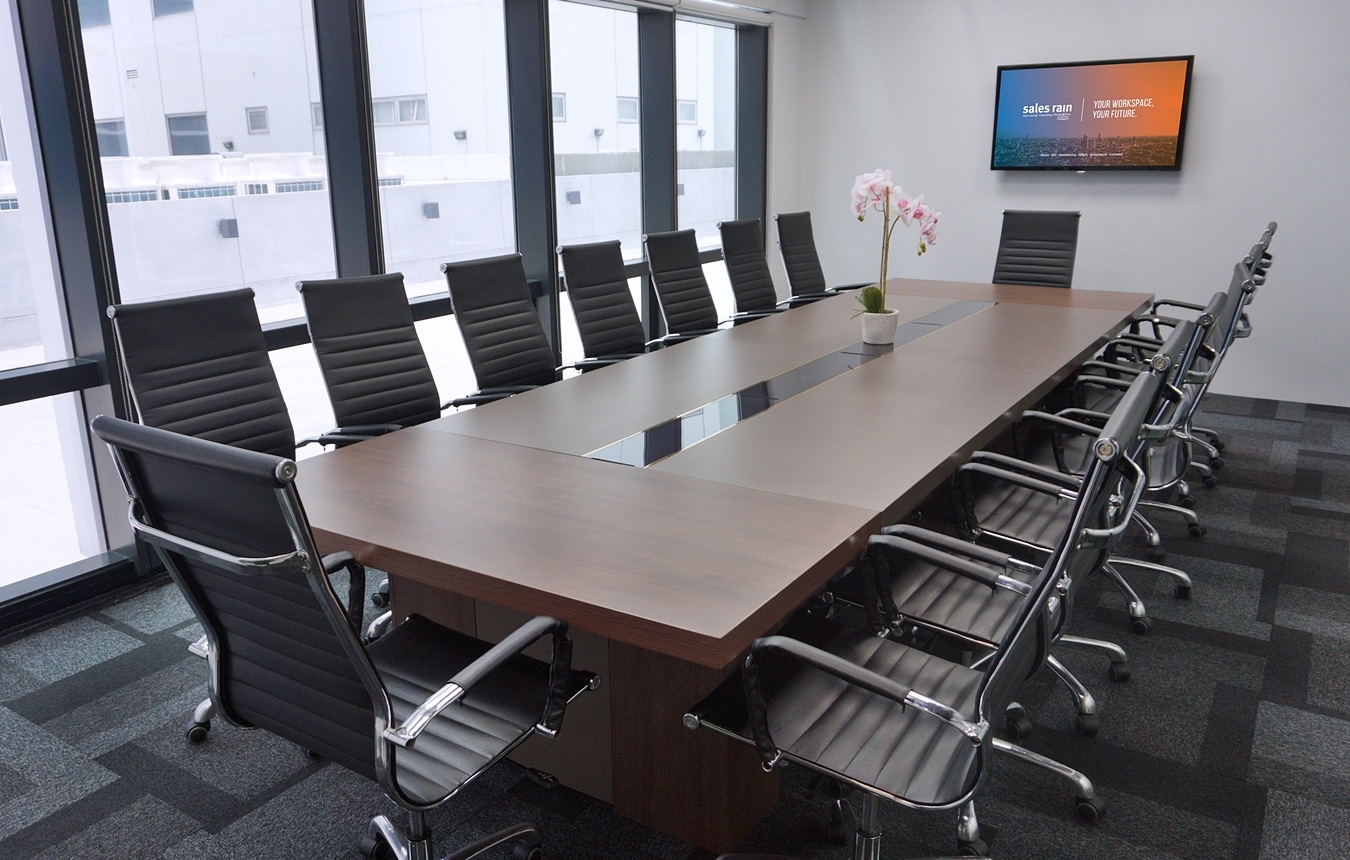 Access your office wherever you need it.
Utilize all of Sales Rain's current sites to magnify your reach and elevate your branding
We're working on something at the moment.