Trouble-Free Business
Skip the complicated to-do lists of starting your own company, and let us take care of the rest! Sales Rain provides you with everything that you need to kick-start your business.
Do More, Save More
Cut down on your overhead costs without sacrificing both the volume and quality of your services—experience uninterrupted operations for less with the help of our seat leasing facilities.
Adapt & Conquer
With its flexible lease terms, Sales Rain gives your business enough room to be autonomous, allowing you and your team to have more freedom to make decisions.
About Sales Rain Seat Leasing
Seat Leasing: Practical, Effortless, Efficient
Sales Rain's widely acclaimed seat leasing facilities are designed to be fuss-free workspaces. Its plug-and-play-ready workstations make starting operations easy, and its design is versatile enough to be customized depending on your individual needs.
Providing the industry with world-class call center seats, Sales Rain has grown to become mavens of serviced offices and is continuously reinventing multiple sites to serve its partners better.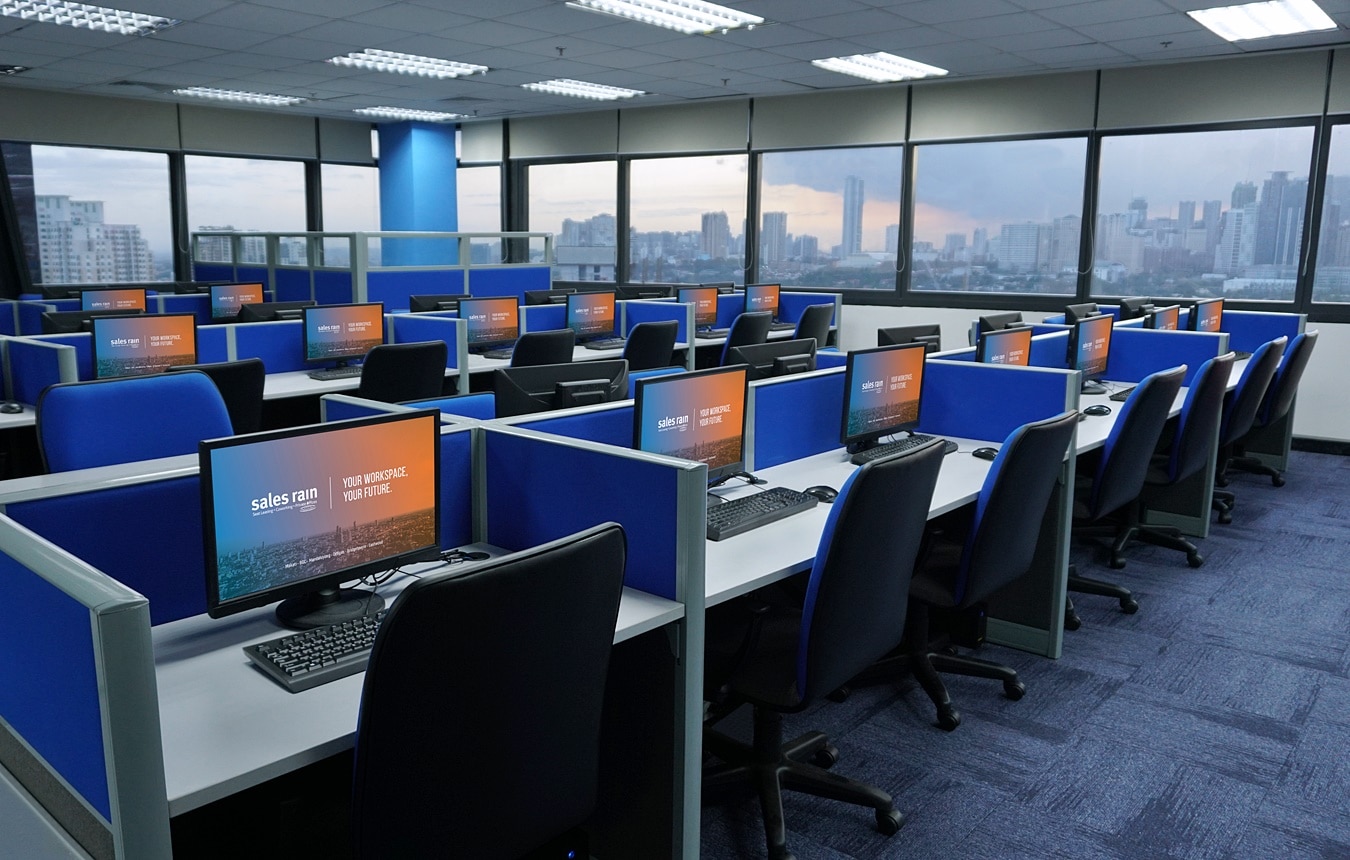 Seat leasing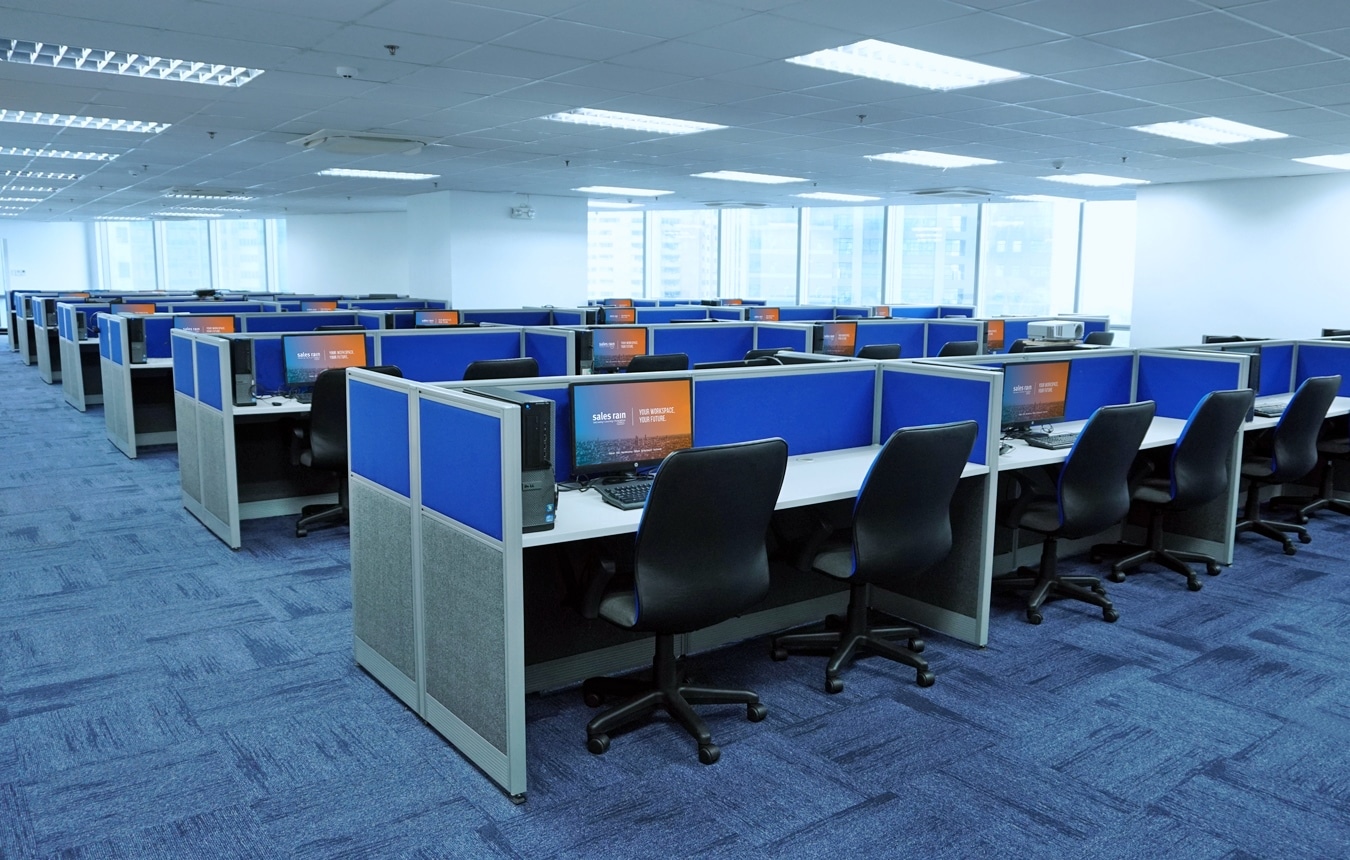 Seat Leasing | Sales Rain Ortigas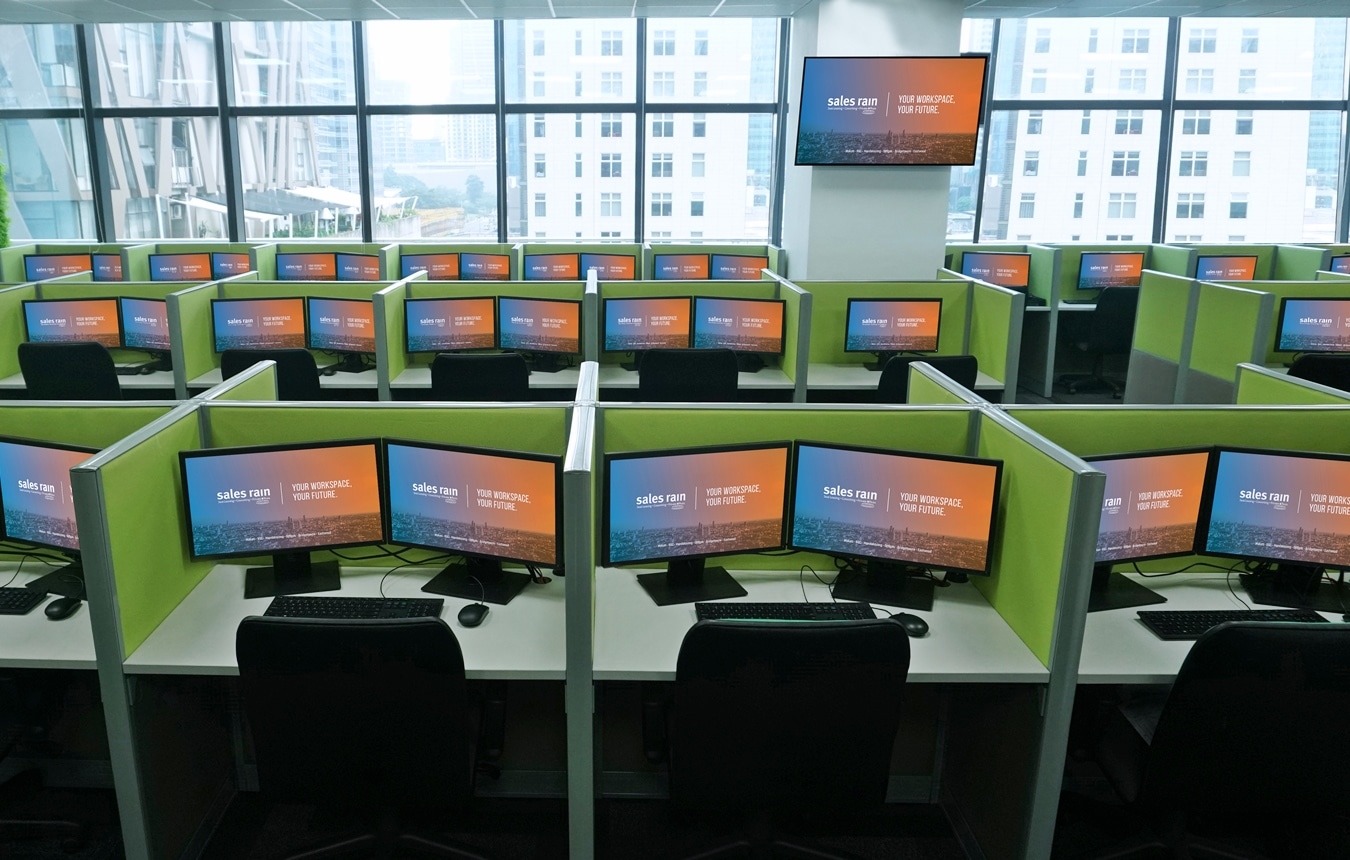 Seat Leasing | Sales Rain BGC
Sales Rain's premier seat leasing facilities earned its prestigious reputation as a reliable serviced office for its additional benefits.
We've made sure to add all the essential tools you'll be needing for a successful business!

Flexible Rental Terms

Basic Utilities
Furnished Workspaces

Modern PC Units and Headsets
Fiber-Optic Internet Connection

24/7 On-site IT Support and Daily Maintenance

Proximity Access and Attendance Tracking Systems

CCTV Monitoring System

Call Center Software and VoIP Solutions

UPS Power Backup and Generators

Access to Meeting and Conference Rooms

Access to Common Area Pantry
Sought After Locations
Build your BPO and call center office space in Metro Manila's finest business centers. Sales Rain offers serviced offices in Makati, BGC, Mandaluyong, Ortigas, Eastwood, Pasig, and Bridgetowne.
Modern Facilities
Enjoy modern seat leasing amenities for a cost-efficient price. Keep up with the latest trends in technology with Sales Rain.
Get More Out of Your Seat Leasing Workspace
No need to worry about the paper work, save time, and effort
Do more with our cost-efficient rates
Start your operations right away with our plug-and-play ready facilities
Easy expansion with our versatile lease terms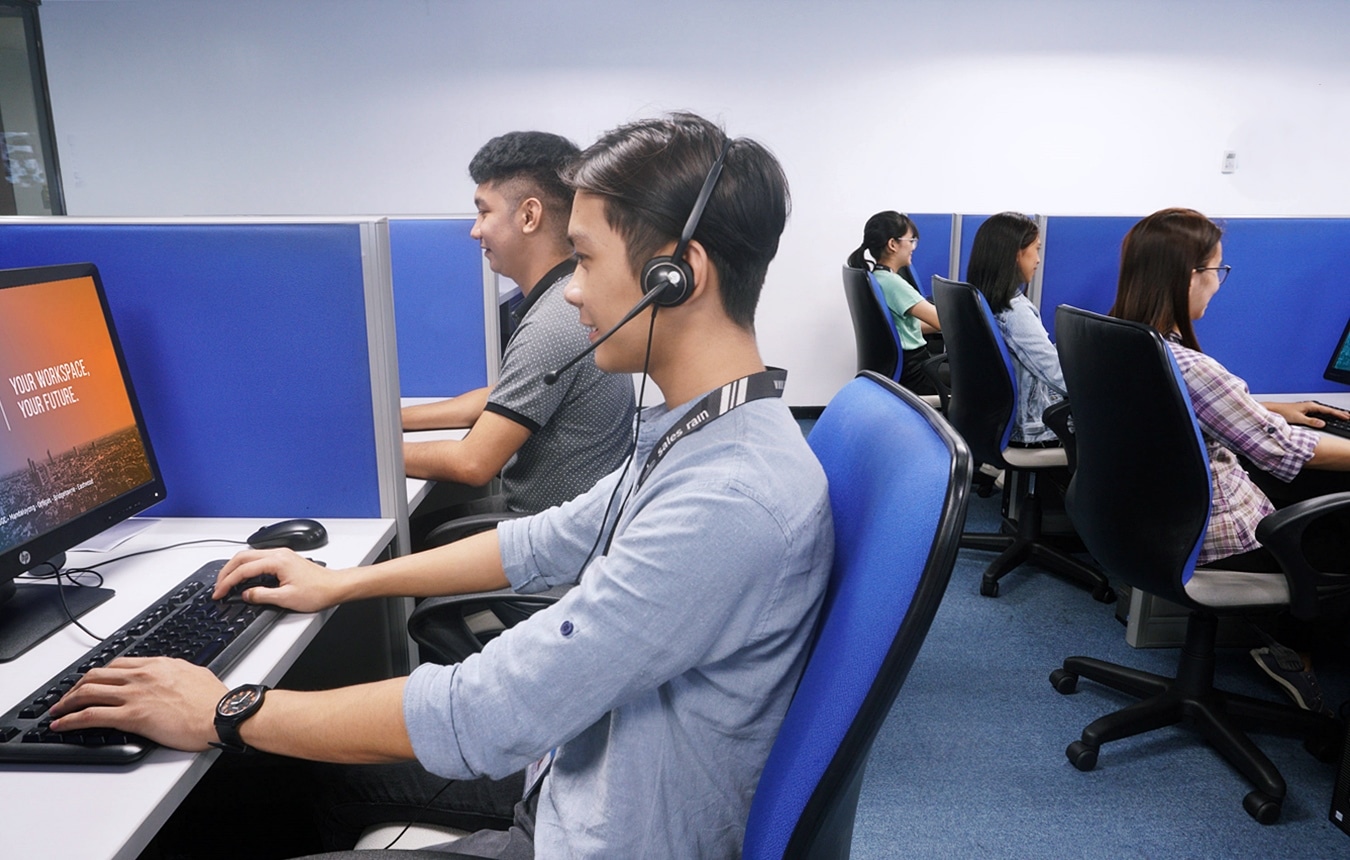 Access your office wherever you need it.
Utilize all of Sales Rain's current sites to magnify your reach and elevate your branding.
We're working on something at the moment.