Symmetric Spaces
Leave the door open for collaborations and interactions without sacrificing your team's privacy. Our semi-private offices guarantee you the best of both worlds.
Dedicated Area
Have a space that you can call your own without isolating yourself from Sales Rain's community! We offer you dedicated workspaces that keep you connected
Flexible Layout
Worry less about expanding your business, Sales Rain's semi-private offices carry versatile layouts that can easily be customized to fit you and your team.
About Sales Rain Semi-Private Offices
Concentrate, Collaborate, and Create
Sales Rain firmly believes in a balanced environment that supports the need for focused work and collaborative creativity.
As a result, we have made it our mission to create workspaces that allow our partners to have enough room for "Me" time and "We" time. Our semi-private offices ensure your acoustical focus without undermining your need for interactions that could lead to productive partnerships.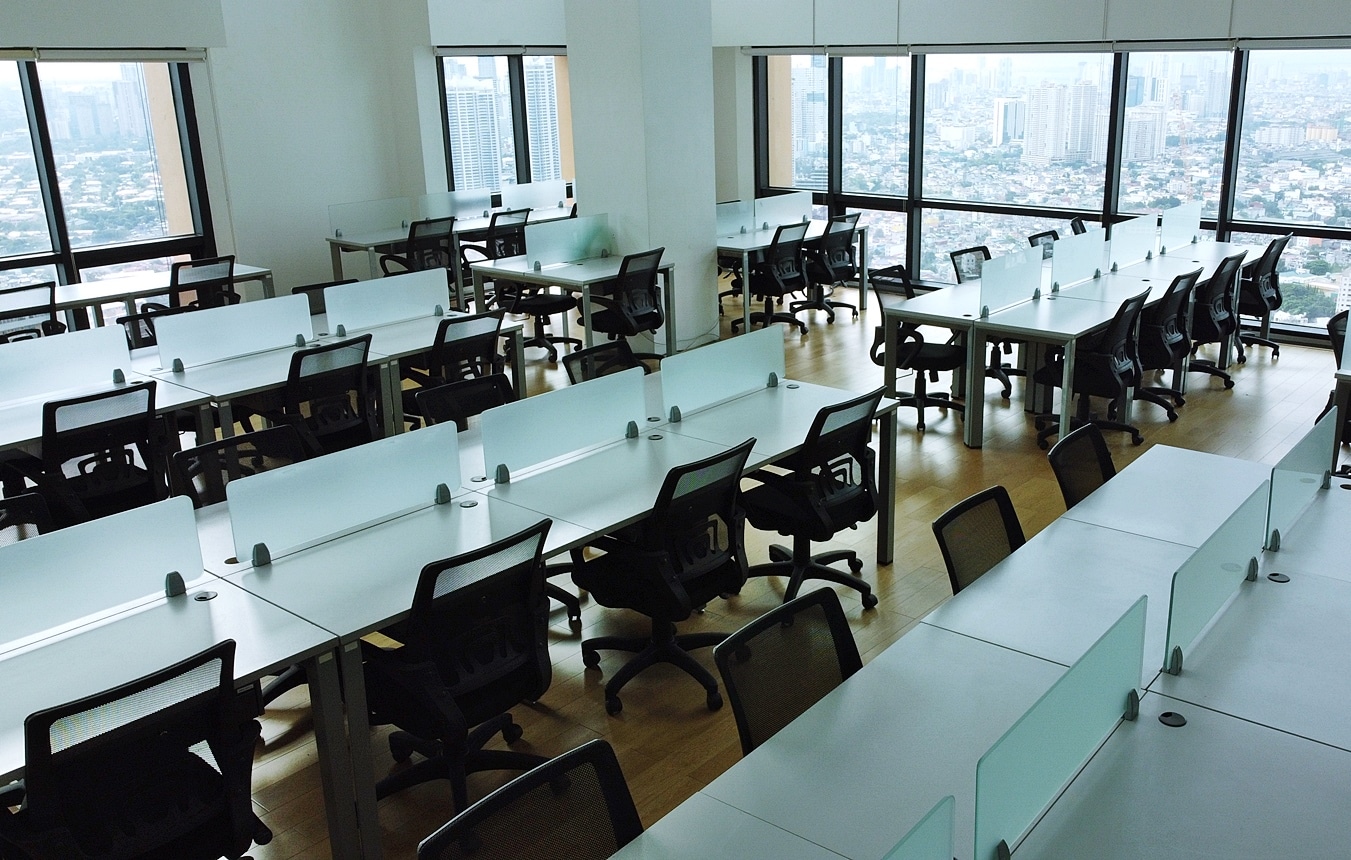 Semi-private Office | Sales Rain Mandaluyong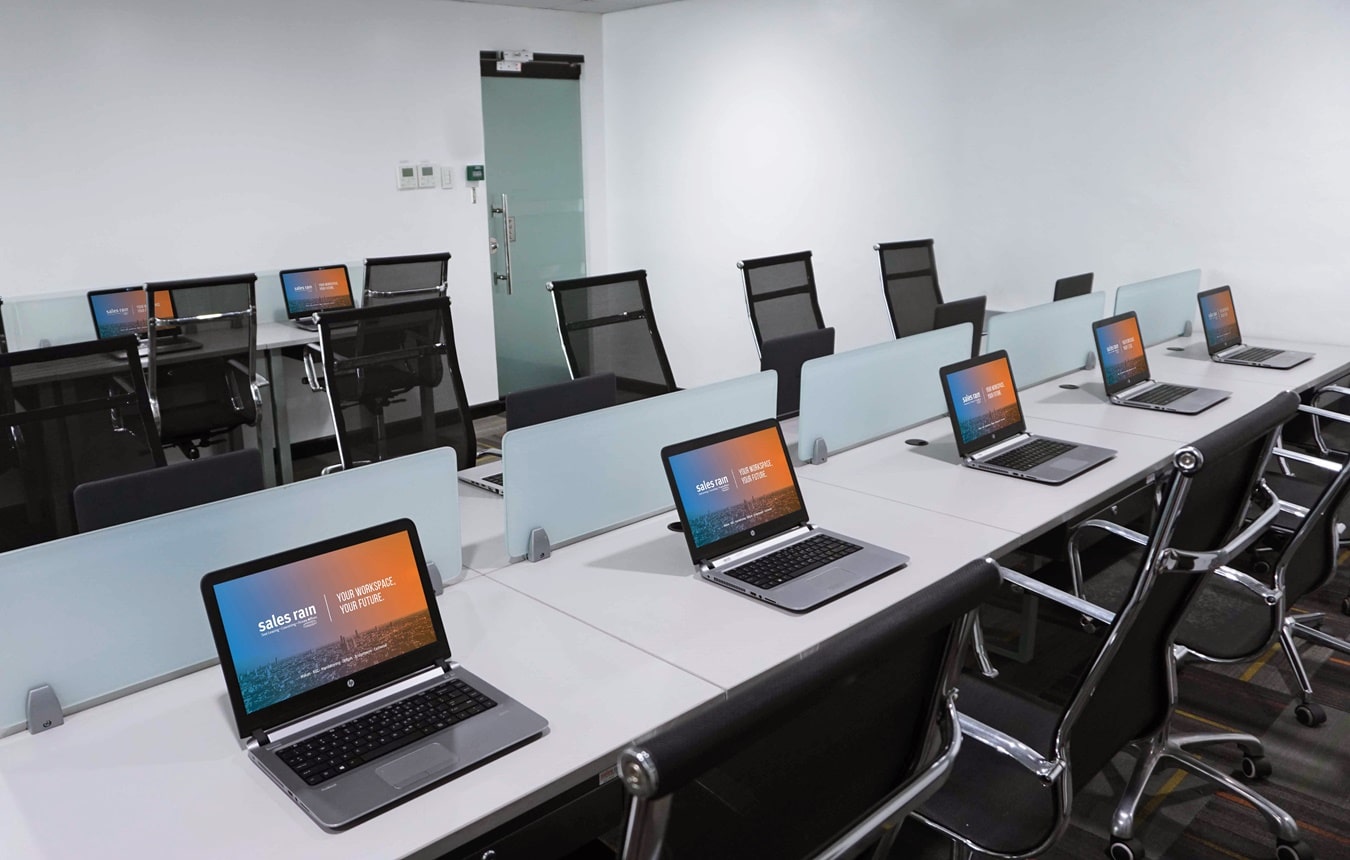 Semi-private Office | Sales Rain Eastwood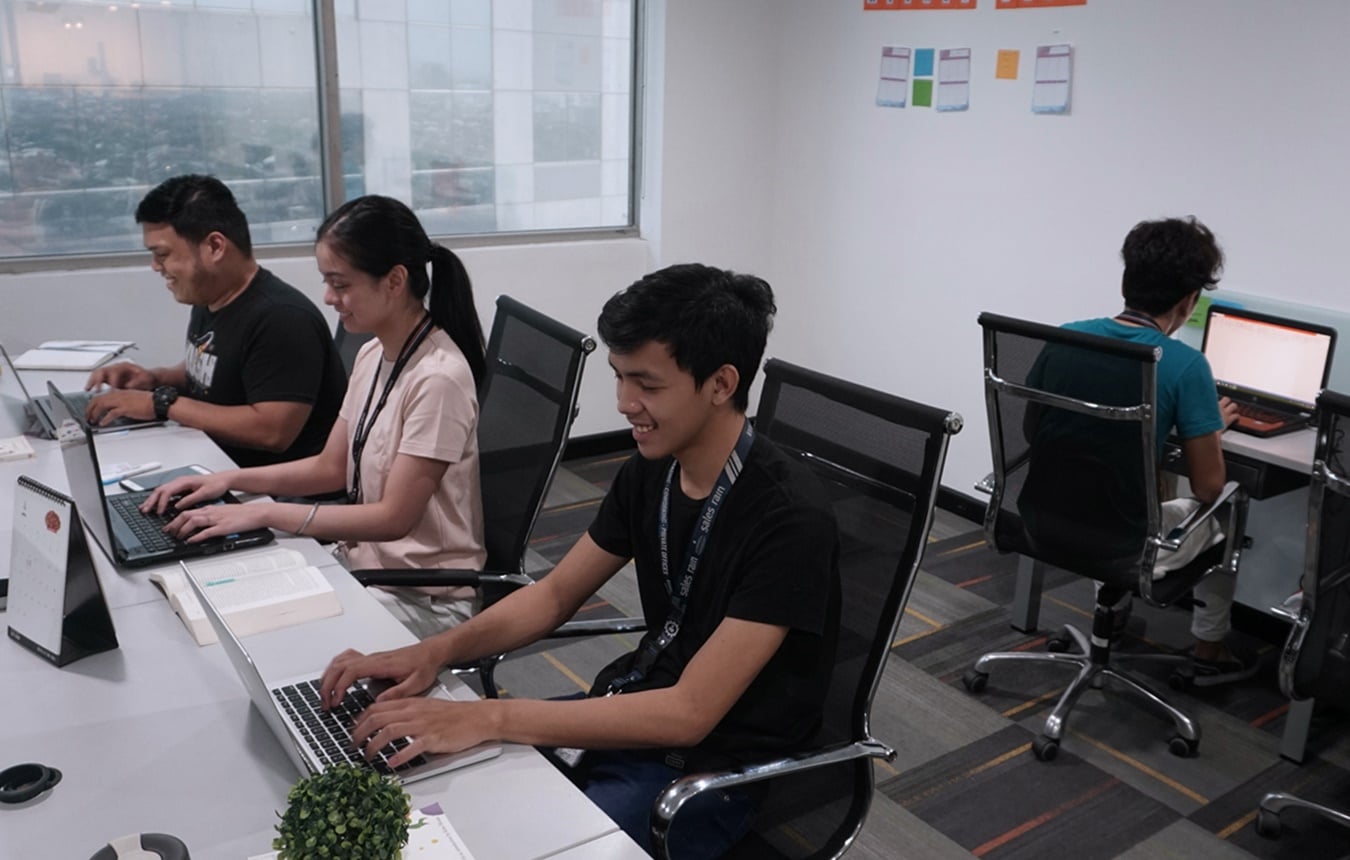 Semi-private Office | Sales Rain Eastwood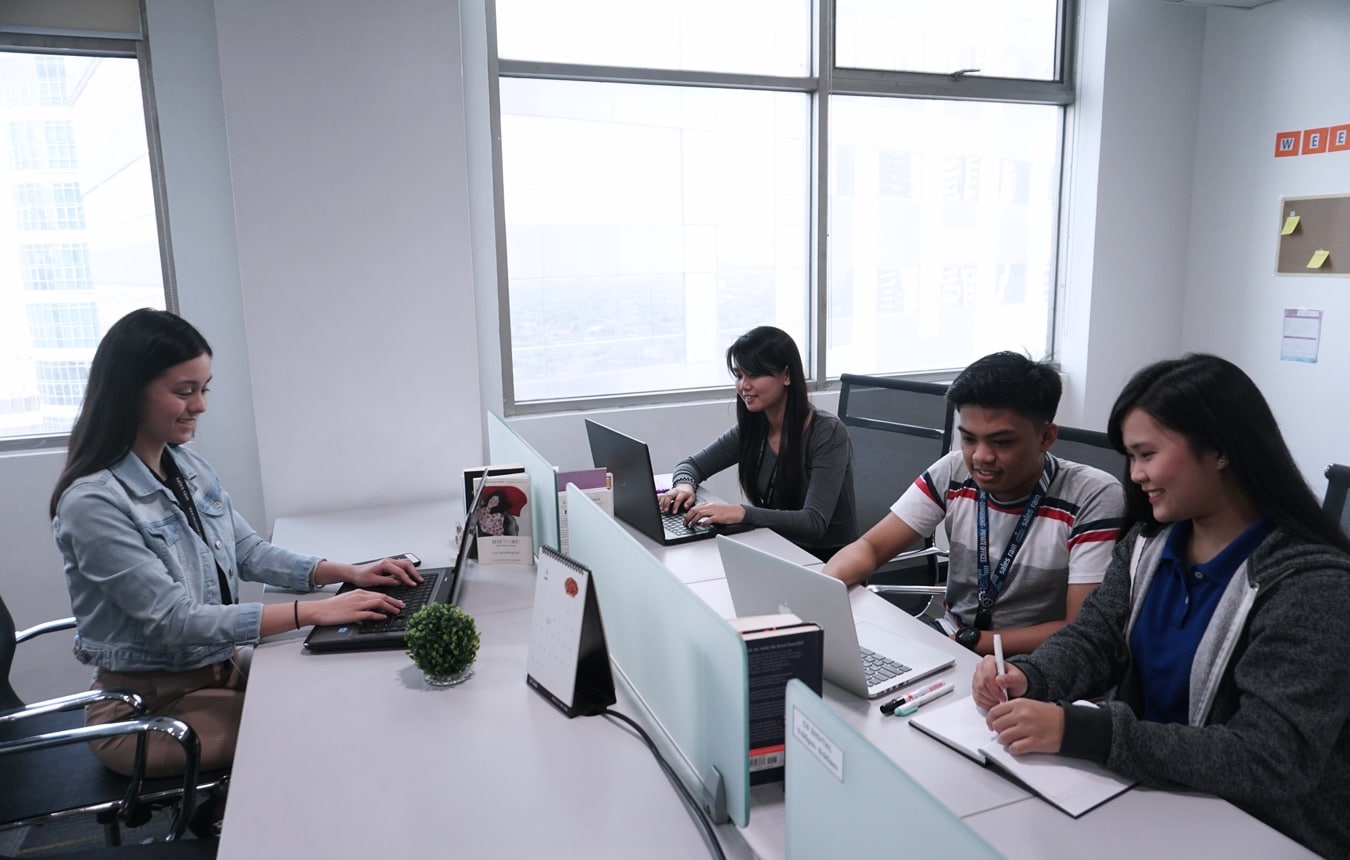 Semi-private Office | Sales Rain Eastwood
Besides giving you both privacy and sociability, Sales Rain's semi-private offices come with additional features that can further help you and your business!
Venture out into the wild with our tools for success.

Expandable Office Layout

Dedicated Workspaces

Secured Spaces and Storage

24/7 Access
Reliable Internet Connection
Front-Desk Assistance

24/7 On-site IT Support and Maintenance

Postal Handling Services

Printing and Scanning Services

Access to Meeting Facilities

Access to Lounge Areas

Access to Common Pantry
Distractions Away, Interactions at Bay
Avoid interruptions and other distractions without completely isolating yourself. Continuously enjoy making connections as you work on your own at the same time.
Work and Play
Give yourself a well-deserved break every now and then. Sales Rain's recreational facilities will help you refresh your mind during a busy day.
Benefits of Semi-Private Offices
Have better privacy
Gain access to a reserved space in areas that you prefer
Join a community of like-minded professionals
Secured storage for all of your valuables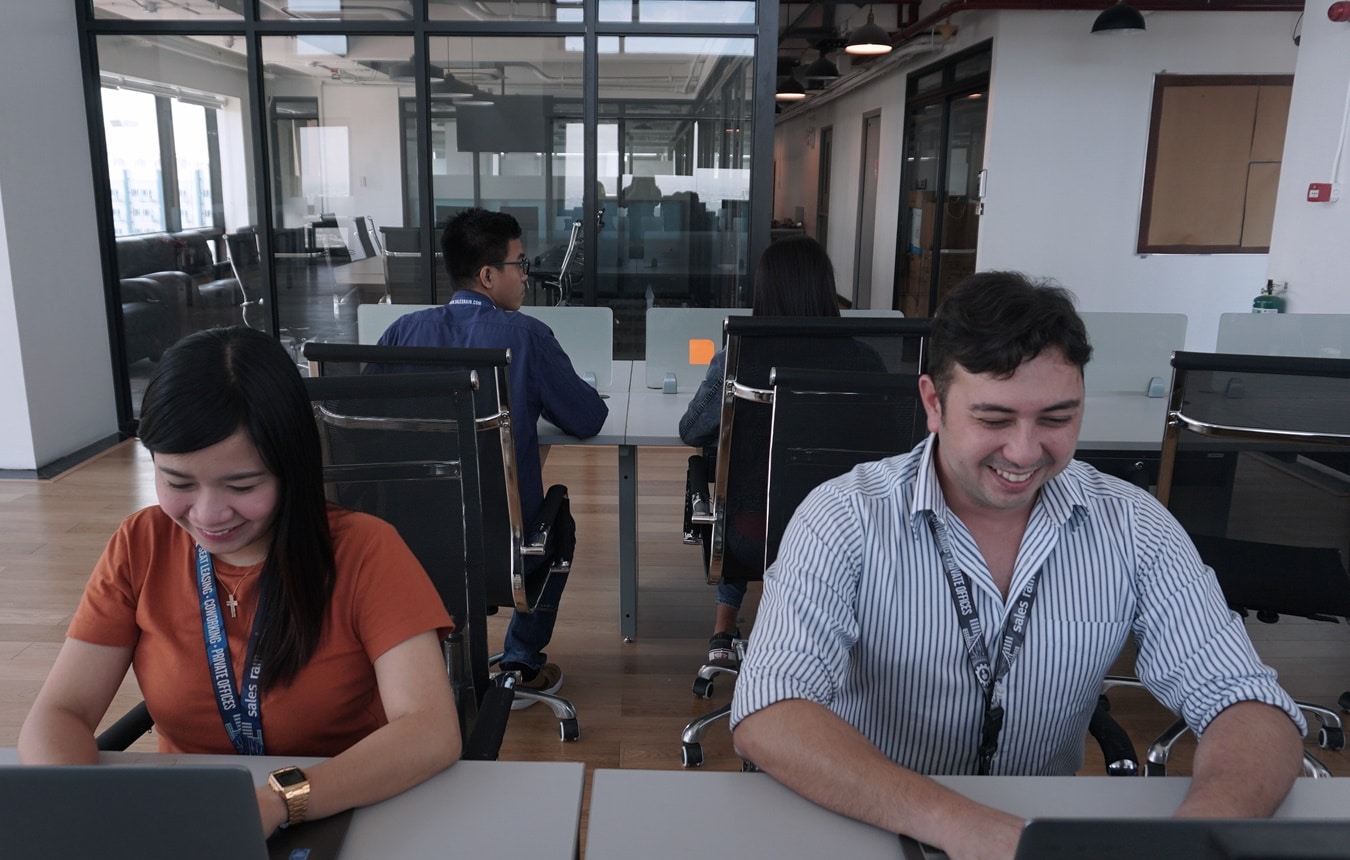 Access your office wherever you need it.
Utilize all of Sales Rain's current sites to magnify your reach and elevate your branding
We're working on something at the moment.