Well-Equipped Meeting Room in Ortigas
Looking for a perfect place to hold your business meetings in Ortigas? Look no further! Our meeting rooms offer the perfect solution for any business need.
Our meeting rooms are fully equipped with the latest technology and are designed to provide a comfortable and productive environment. Located in the heart of Ortigas, our meeting rooms are easily accessible and provide a professional setting for your meetings.
Features and Benefits:
High Speed Internet

State-of-the-art audio and video equipment

Professional reception and support staff

Comfortable and ergonomic seating

Customizable room configurations

Affordable pricing options

Easy booking process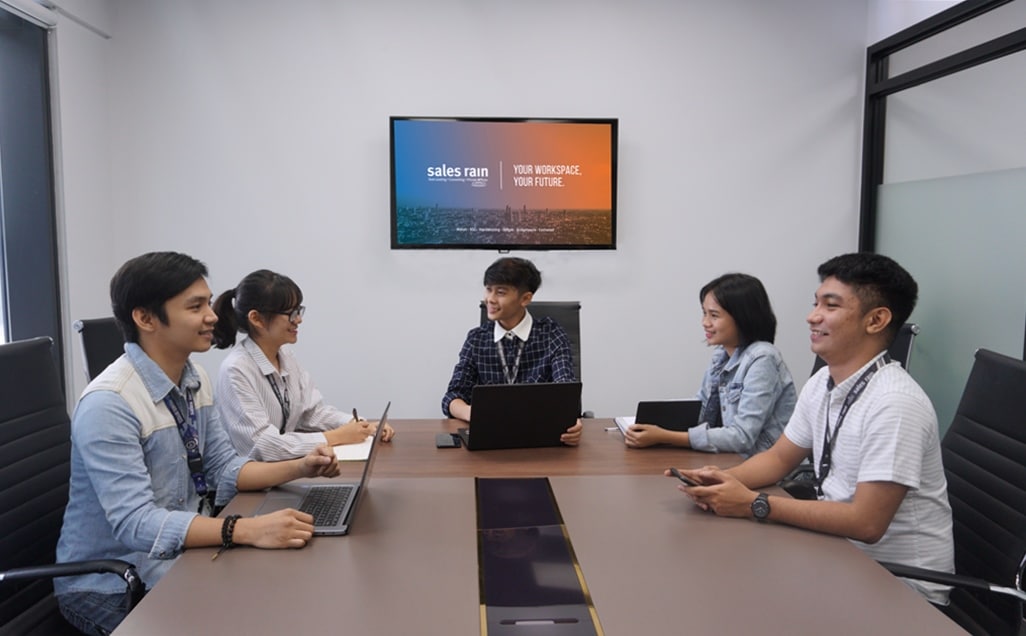 Why Choose Our Meeting Rooms in Ortigas?
Our meeting rooms are designed to cater to all your business needs, whether you're hosting a team meeting, a training session, or a client presentation. With our customizable room configurations, you can choose the perfect layout to suit your requirements. Our professional staff will ensure that your meetings run smoothly, and our affordable pricing options will help you save on your business expenses.
Our meeting rooms are conveniently located in Ortigas, in the One Corporate Center building making them easily accessible from anywhere in the city. Our central location ensures that your clients and team members can easily reach us and that you won't have to worry about any transportation issues.
About Meeting Rooms in Ortigas
Our meeting rooms are thoughtfully designed with modern furnishings, ensuring a comfortable and productive atmosphere. Equipped with state-of-the-art technology and high-speed internet connectivity, Sales Rain's meeting rooms offer seamless communication and hassle-free presentations. Whether you require a small room for intimate discussions or a larger space for team meetings or client presentations, Sales Rain has a variety of room sizes available to accommodate your specific needs.
Additionally, Sales Rain offers flexible booking options, allowing businesses to reserve meeting rooms on an hourly, half-day, or full-day basis. With customizable packages, you can choose the amenities and services that best suit your requirements, including catering, audiovisual equipment, and administrative support.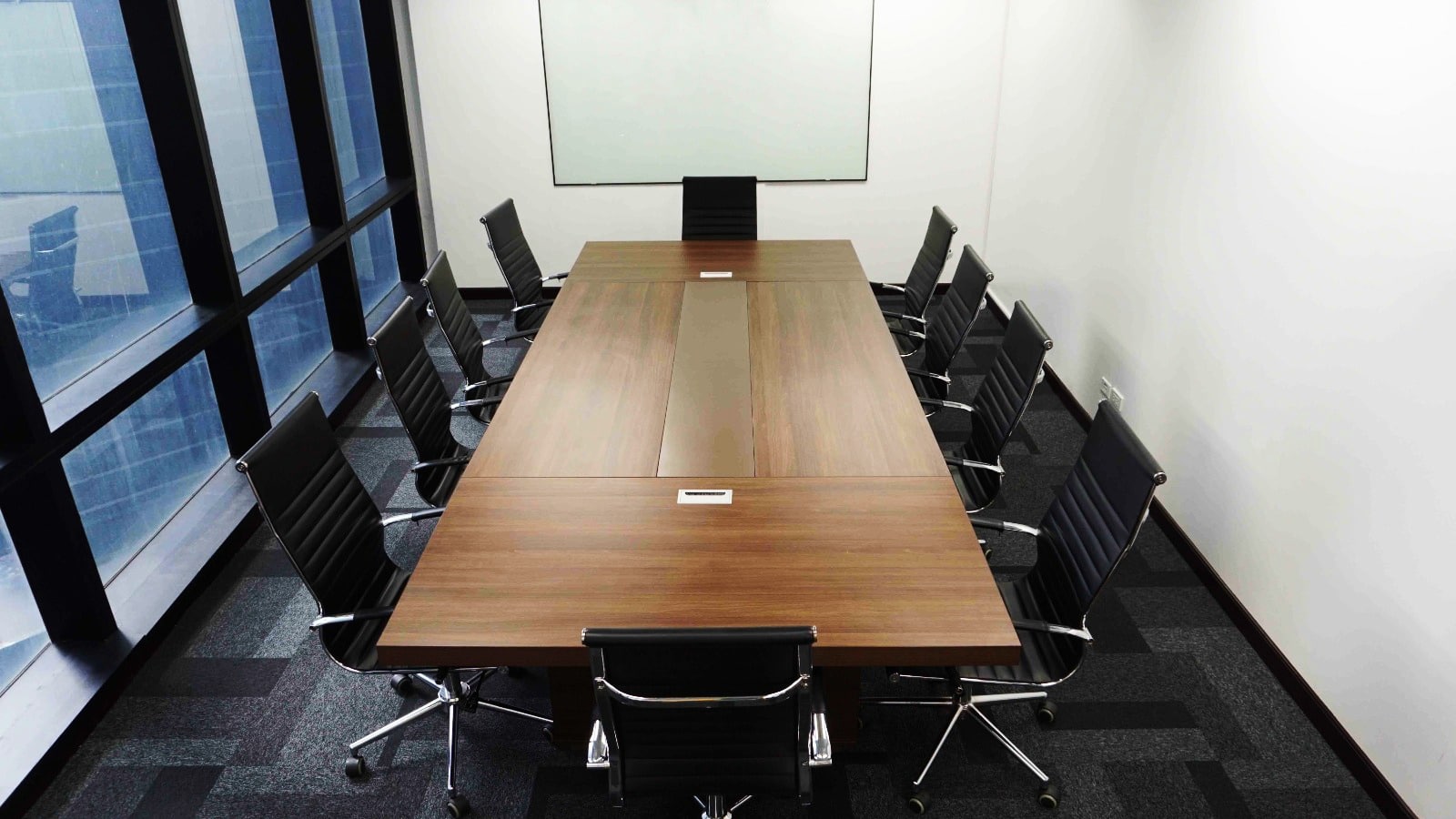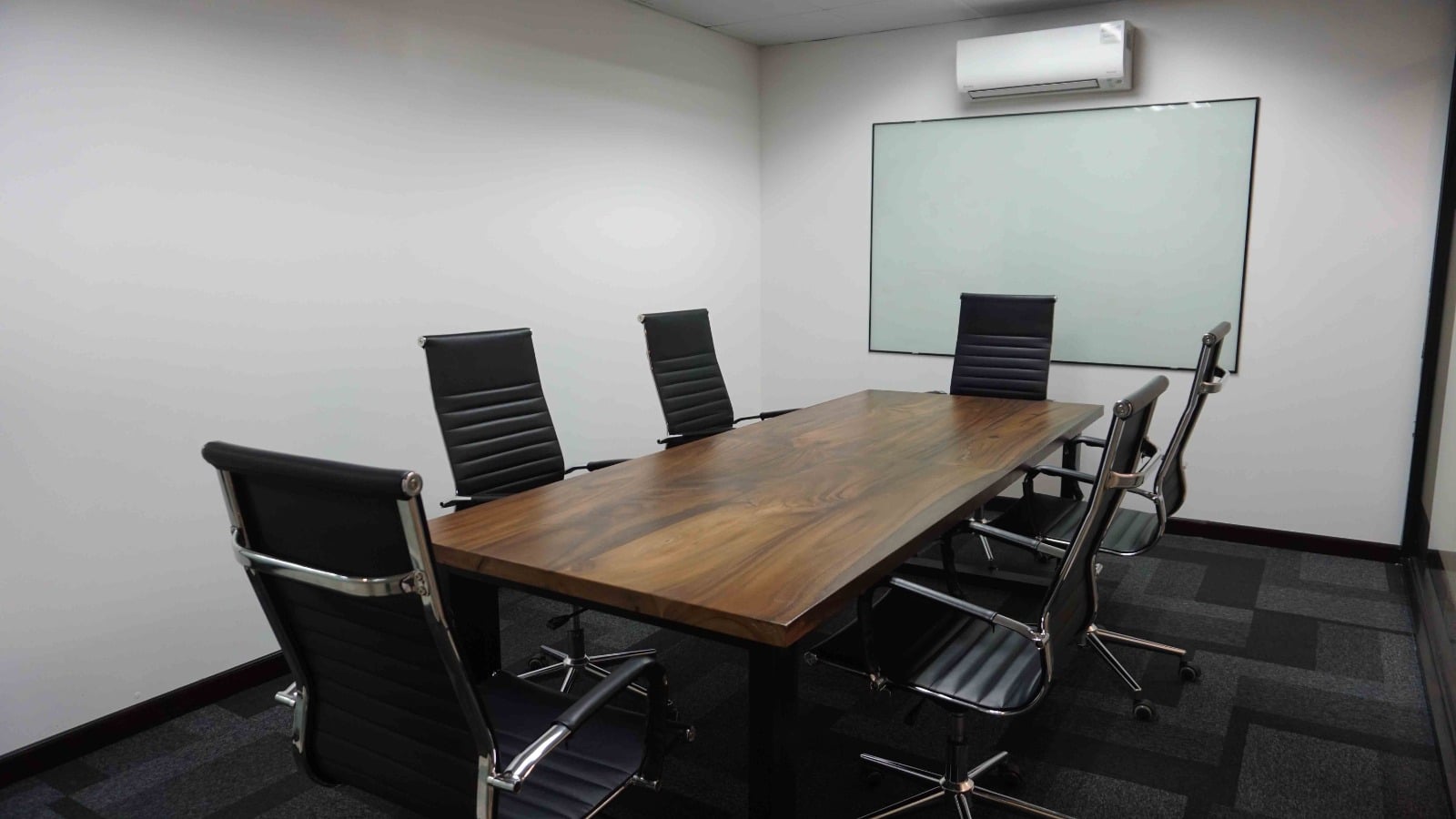 Furthermore, Sales Rain's meeting rooms in Ortigas benefit from its prime location. Accessible through major transportation networks and surrounded by numerous dining, entertainment, and accommodation options, Sales Rain ensures that your guests and team members have easy access to the venue and can enjoy a well-rounded experience.
In summary, Sales Rain's meeting rooms in Ortigas provide an ideal setting for productive and successful meetings. With its modern facilities, flexible booking options, and strategic location, Sales Rain is the perfect choice for businesses seeking top-notch meeting room solutions in Ortigas.
Don't wait any longer! Book our meeting rooms in Ortigas today and enjoy a hassle-free meeting experience. Contact us at info@salesrain.com to learn more about our pricing options and to make your reservation.
Have an urgent question?
Call us at:  +63 917 311 7246