Contemporary Offices in Ortigas Center
Availability
Available now
Operating hours
Mon- Fri 9:00 – 6:00
(24/7 For members)
Harness your full potential inside a thriving environment
With a state-of-the-art infrastructure promoting a modern urban lifestyle, One Corporate Center ensures enhanced productivity and adaptability.
Located at two main thoroughfares, Meralco Avenue and Dona Julia Vargas Avenue, Sales Rain Ortigas Center is accessible through private and public transportation. The 54-story building carries an integrated design that exudes a relaxed, leisurely atmosphere to create hassle-free but productive workdays.
Sales Rain's newly opened One Corporate Center office in Ortigas carries well-known seat leasing facilities, paired with distinguished private offices. An entire floor designed to be a sustainable work environment for teams from different industries guarantees you an investment that will surely help you pave your way to a brighter future.
Modern Workspaces in One Corporate Center
Featuring state-of-the-art infrastructure, One Corporate Center was created to support today's young professionals' fast-paced lifestyle. Sales Rain's second Ortigas site carries versatile offices fit for growing teams.
The Most Inspiring Office Space
Our members – from freelancers to startups to innovative enterprises – value inspiration and collaboration, and our call center seat leasing facilities and private offices are designed to foster these features. Grow your business or pursue your own creative projects in our beautiful serviced offices located in major cities across the metro.
Why Choose Sales Rain One Corporate Center for Coworking space,private office
&

virtual office ?

Just highlights of many awesome features and benefits of this workplace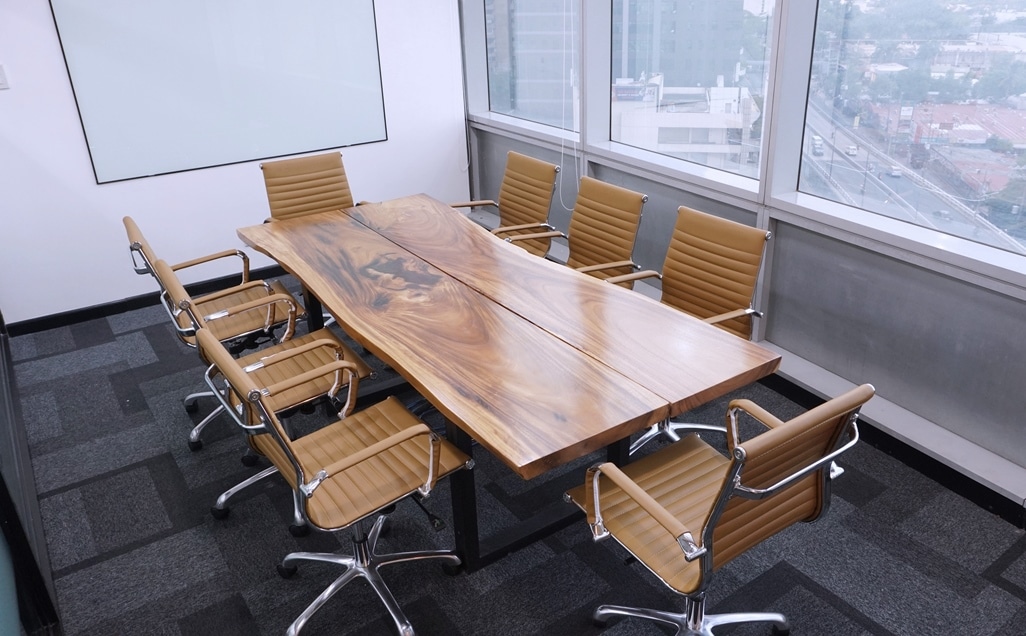 There is no need to worry about moving equipment; Sales Rain guarantees you furnished workspaces carrying everything you need for a productive day.
Proximity
&

Accessibility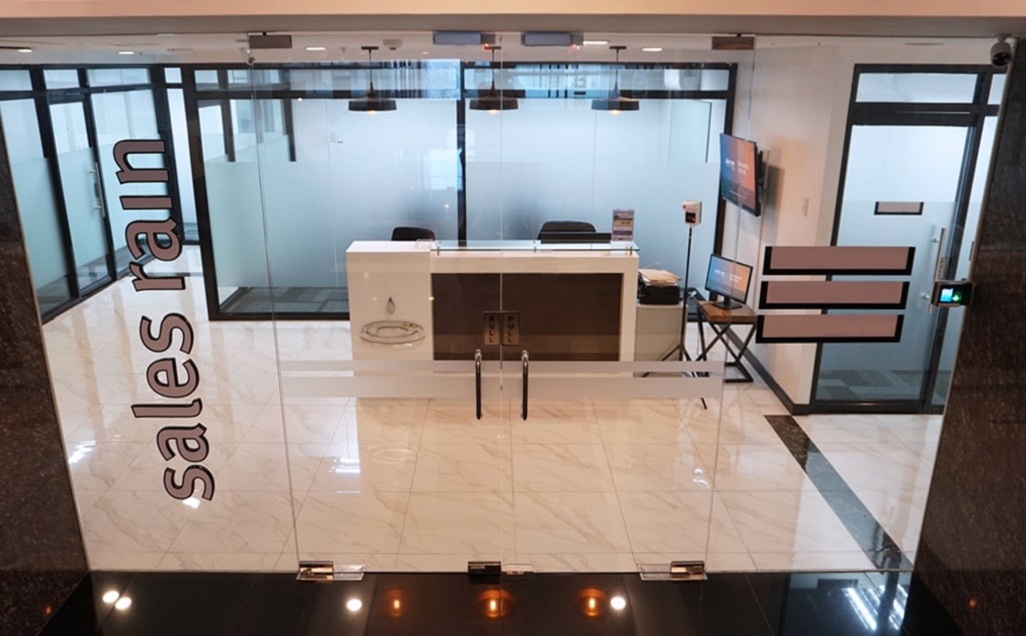 One Corporate Center can easily be located in two of the major thoroughfares of Ortigas Center, making it accessible to various modes of transportations.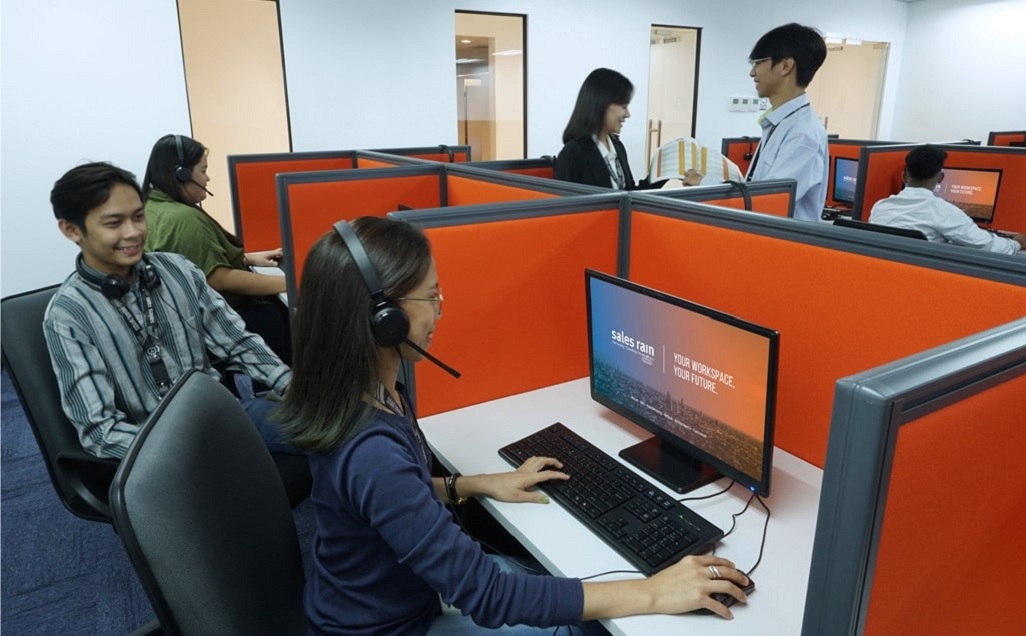 Sales Rain's offices are designed to support growing teams and budding businesses. Hence, it has flexible layouts that can accommodate any activity.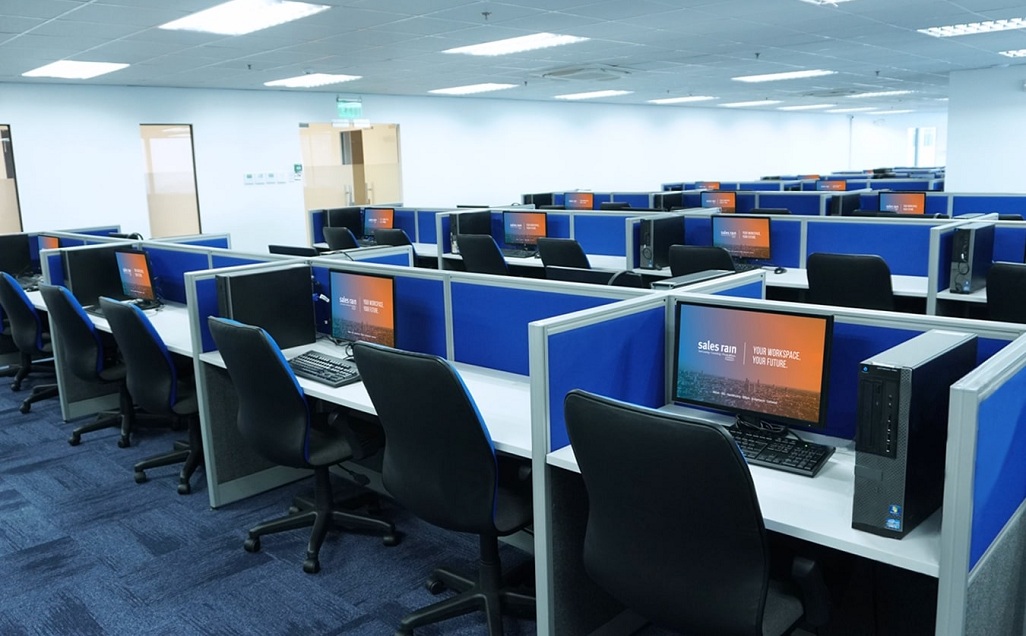 Sales Rain's One Corporate Center office carries the latest technology that would help optimize both your operations and productivity.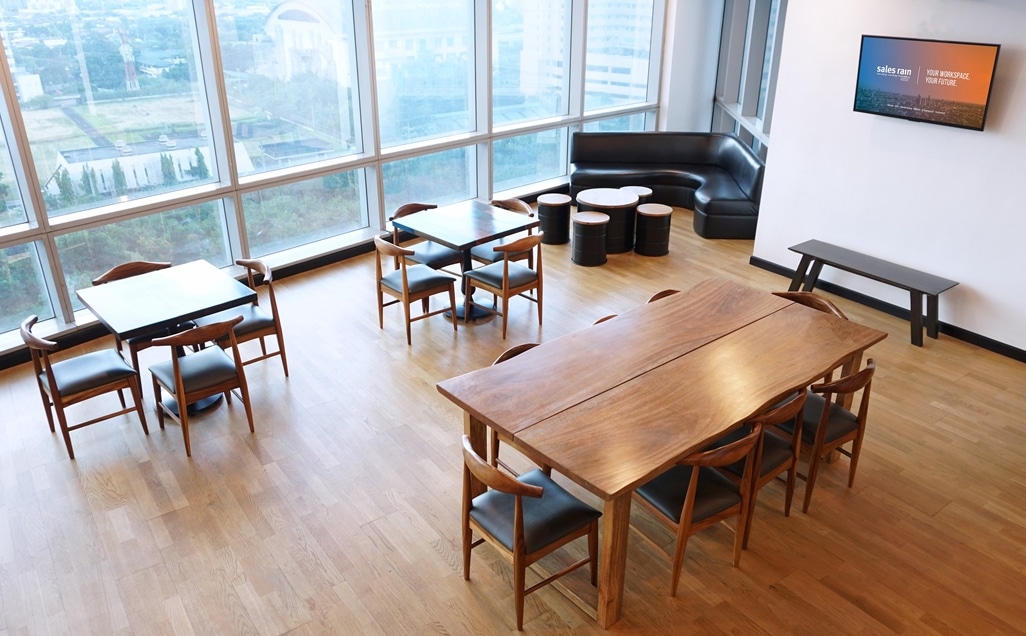 One Corporate Center features several dining and snack kiosks within its premises, while its neighborhood also has a wide variety of leisure hotspots.
Cost-Efficient Workspaces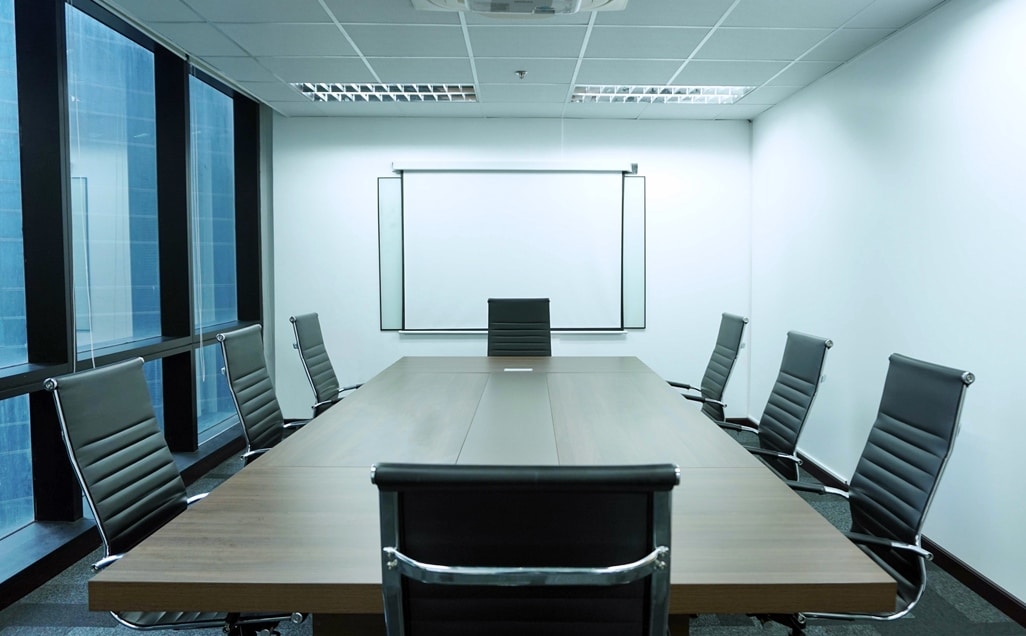 Experience world-class facilities and amenities within one of the country's premier business districts for a cost-efficient rate!
Floor Plan and Amenities
Just highlights of many awesome features and benefits of this workplace
Ergonomic Offices
Flexible Workstation
Fiber-Optic Internet
24/7 Access
CCTV Monitoring
IT Support
Front Desk Assistance
Biometric System
Business Lounge
Backup Generators
Conference Facilities
Free Brewed Coffee
Access to Pantry
Alarm System
High Quality Printing
Postal Handling
Office Maintenance
Accessible Location
Nearby Sales Rain Locations