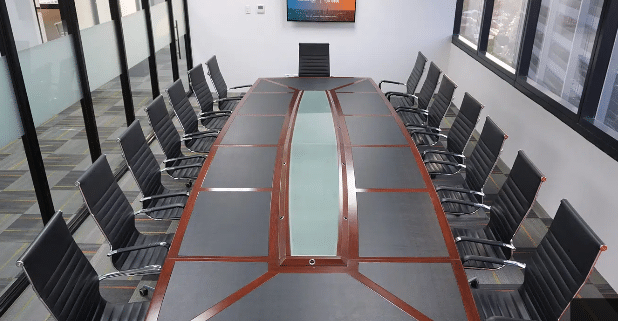 In recent years, the way we work has undergone a significant transformation. The traditional 9-to-5 office setup is gradually making way for more flexible and dynamic alternatives. As a result, co-working spaces and serviced offices have increased, especially in bustling cities like Quezon City. These innovative workspaces offer a refreshing change for entrepreneurs, freelancers, start-ups, and even established companies seeking office space for rent in Quezon City.
Let's explore the reasons behind the growing popularity of co-working spaces and serviced office space for rent in Quezon City.
1. Embracing Collaboration and Networking
One of the critical attractions of co-working spaces in Quezon City is the unique opportunity for collaboration and networking. Unlike traditional offices, where you might be confined to a single organization, co-working spaces are home to a diverse community of professionals from various industries. This environment fosters creativity, sparks fresh ideas, and promotes valuable connections with like-minded individuals. For entrepreneurs and freelancers, these spaces often serve as a breeding ground for potential partnerships and exciting ventures.
2. Cost-Effectiveness and Flexibility
Launching a start-up or running a small business can be financially challenging, particularly when leasing a dedicated office space. Serviced and co-working space in Quezon City offer a cost-effective solution. With flexible lease terms, entrepreneurs can rent office spaces tailored to their specific needs without being tied down by long-term commitments. This agility allows businesses to adapt quickly to changes in their operations, ensuring maximum efficiency and resource optimization.
3. Amenities and Convenience
Co-working spaces and serviced offices in Quezon City go the extra mile to provide amenities that cater to modern professionals' needs. From high-speed internet and modern conference rooms to communal areas and well-stocked kitchens, these workspaces offer everything you need for a productive workday. The convenience of readily available office essentials allows professionals to focus on what truly matters – their work.
4. Prime Locations
Quezon City is a thriving business hub with numerous strategic locations for co-working spaces and serviced offices. As many businesses seek office space for rent in Quezon City to capitalize on the city's economic potential, co-working spaces offer prime addresses without the exorbitant costs associated with establishing a traditional office in such sought-after locations.
5. Work-Life Balance
In a traditional office setting, the lines between work and personal life can blur, leading to burnout and reduced productivity. Co-working spaces in Quezon City, on the other hand, encourage a healthier work-life balance. Professionals can choose flexible hours, work in a comfortable and inspiring environment, and take advantage of various wellness initiatives and community events to recharge their creativity and motivation.
Flexibility and convenience for modern professionals
The rising popularity of co-working spaces in Quezon City is a testament to the evolving work culture and the changing preferences of modern professionals. These innovative workspaces offer more than just a workplace; they cultivate a sense of community, foster collaboration, and provide the ideal setting for growth and success. As the demand for flexible, cost-effective, and amenity-rich workspaces continues to grow, co-working spaces and serviced offices are poised to shape the future of work in Quezon City and beyond.
So, whether you're an entrepreneur or established business seeking office space for rent in Quezon City, co-working spaces and serviced offices present an exciting opportunity to be part of a dynamic and vibrant community while reaping the benefits of new work culture.
Book your personalized tour now at https://salesrain.com/contact-us/ and boost your productivity!
https://salesrain.com/wp-content/uploads/2023/08/Serviced-Offices-in-Quezon-City.png
400
618
salesrainadmin
https://salesrain.com/wp-content/uploads/2017/09/salesrainLogoFinal-main.png
salesrainadmin
2023-08-10 09:42:10
2023-08-10 09:54:12
The Growing Popularity of Co-working Spaces & Serviced Offices in Quezon City: A New Work Culture