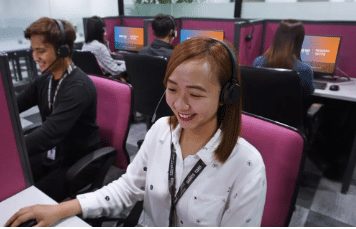 In the bustling heart of Metro Manila lies Quezon City, a vibrant hub that has captured the attention of businesses seeking prime office spaces and dynamic co-working environments. As a strategic choice for professionals, startups, and enterprises alike, Quezon City offers a unique blend of accessibility, amenities, and growth opportunities. This article explores the advantages of setting up offices and embracing co-working spaces in Quezon City, this thriving metropolis.
Proximity and Accessibility
One of the critical advantages of Quezon City is its strategic location. Situated at the crossroads of major transportation routes, it provides easy access to various parts of Metro Manila, making commuting convenient for employees and clients. This accessibility reduces travel time and enhances overall efficiency, allowing businesses to focus on what truly matters.
Thriving Business Districts
Quezon City is home to dynamic business districts with distinct charm and advantages. Businesses have various options when considering office spaces, from the bustling Quezon Avenue to the commercial hotspots of Eastwood City and Araneta City. These districts offer a mix of retail, dining, and entertainment options, ensuring a balanced work-life environment.
Growth Opportunities
Embracing a co-working environment or office space for rent in Quezon City aligns with growth aspirations. The city's dynamic economy and thriving business landscape provide fertile ground for startups and established enterprises to flourish. Networking events, business forums, and industry meetups are daily, fostering connections that lead to strategic partnerships and collaborations.
Co-working Spaces: Flexibility and Collaboration
The advantages extend beyond location for those seeking co-working spaces in Quezon City. Co-working environments encourage collaboration, innovation, and networking. Startups can rub shoulders with industry veterans, leading to knowledge exchange and potential partnerships. The flexibility of co-working spaces allows businesses to scale up or down based on their evolving needs, optimizing cost-effectiveness.
Office Space for Rent: Tailored Solutions
The variety of office spaces for rent in Quezon City caters to various business sizes and industries. Whether it's a small startup seeking a private office or a larger enterprise requiring a customized workspace, Quezon City offers tailored solutions that align with business objectives. These office spaces are equipped with modern amenities, providing a conducive environment for productivity.
A Nexus of Growth
Quezon City isn't just a location; it's a nexus of growth, opportunity, and collaboration. Whether you're considering co-working spaces to foster innovation or an office space for rent in Quezon City to establish a dedicated base, Quezon City provides a strategic advantage that propels businesses forward. With its accessibility, thriving business districts, and dynamic ecosystem, Quezon City is more than a destination; it catalyzes strategic growth and success in the heart of Metro Manila.
Book your personalized tour now at https://salesrain.com/contact-us/. Discover the strategic advantages of co-working spaces and office rentals. Seize the opportunities that Quezon City brings to your business.
https://salesrain.com/wp-content/uploads/2023/10/Quezon-City-Offices-and-Coworking-Spaces.png
229
356
salesrainadmin
https://salesrain.com/wp-content/uploads/2017/09/salesrainLogoFinal-main.png
salesrainadmin
2023-10-05 12:29:50
2023-10-05 12:30:16
Strategic Location, Strategic Growth: The Advantages of Quezon City Offices and Coworking Spaces