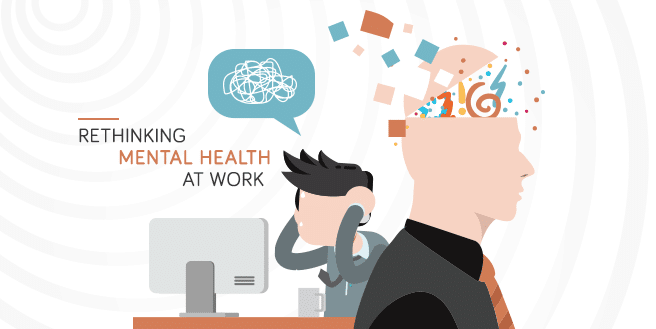 Mental illness, the term itself carries a stigma that can silence people. The mere thought of it creates a rift amongst crowds. It speaks volumes but only a handful bothers to pay attention.
Mental health problems affect people from all walks of life. It does not have any bias – no matter the ethnicity, social standing and even age – these psychiatric disorders does not allow exemptions.
All over the world, an estimated 450 million people are currently suffering from mental illness – becoming one of the leading causes of ill-health and disability. Approximately 43.8 million adults experience this in a given year and 9.8 million adults have severe cases that interferes with major life activities such as work.
And though treatment is not impossible, nearly two-thirds of those with a known mental disorder never seek help from professionals due to the stigma and discrimination surrounding mental health.
The World Health Organization (WHO) have said that neglect leads to little to no understanding at all and when there is no understanding, there is neglect. As numbers grow to epidemic proportions, the United Nations' health agency have urged governments from across the globe to find solutions that can be readily accessible to everyone.
Organizations from different industries have made their contributions to improve wellness in the workplace but according to the 2016 Work and Well-being survey conducted by the American Psychological Association (APA) among 1501 workers, less than half of the participants felt that their organization supported employee well-being.
Leaders may have found themselves in an unfamiliar territory, they may want to help but they're unsure of how to do so. Experts are having a hard time observing its symptoms due to the dissimilarity in how it manifests when at work or in other settings.
As a result, mental illness often go unrecognized and untreated – damaging the individual's health and career. In America, at least $105 billion dollars are spent on loss productivity, absenteeism and turnovers. Due to the toll it has on employers, various programs are now being implemented to turn offices into mental-health-friendly workspaces.
Workplace Mental Health
Businesses and companies are doing everything that they can to improve the overall wellness of their respective offices. In support of this endeavor and as an effort to show how organizations can take care of their workforce while enhancing their overall performance, the American Psychological Association created the annual Psychologically Healthy Workplace awards program.
The Center for Organizational Excellence award recognizes organizations across the US for their commitment to the well-being of their employees and creating better working environment for their workforce. Since its first launch, winners of the award have reported that in return, rates of turnover have reduced and employee productivity have increased – outweighing the cost of their investment.
The rise of flexible workspaces also gave way to designs that helps reduce mental illness. Coworking spaces with open layouts encourage unforced interaction between members. Various work areas are readily accessible so that individual get to pick the environment they deemed appropriate. They can chose to move away from busy desks that increases their anxieties by settling on a tranquil room without any sort of distraction or noise. In addition to this, there are recreational rooms such as gaming and karaoke rooms that helps alleviate stress.
Those from the outside looking in can never truly understand what it means to have mental illness. They can only comprehend what they are suffering from through psychology books and articles but they can never feel what it feels like to fight your own self.
If there's one thing that they can do, it's this; to stop saying get over it, and instead, start helping people get through it. Give a friend a hand and introduce them to a mental-health-friendly workspace.
https://salesrain.com/wp-content/uploads/2018/01/rethinking-mental-health-at-work.png
329
656
salesrainadmin
https://salesrain.com/wp-content/uploads/2017/09/salesrainLogoFinal-main.png
salesrainadmin
2018-01-31 01:43:24
2018-01-31 01:43:24
Rethinking Mental Health at Work