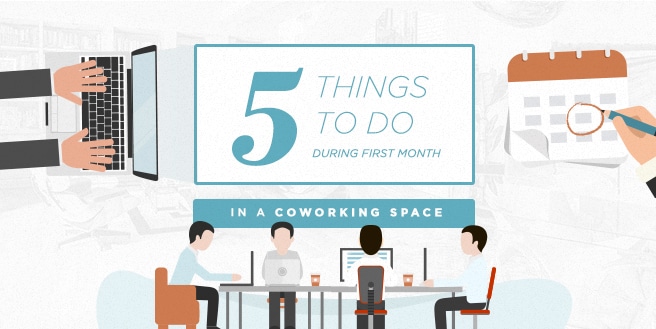 Behind the overwhelming success of coworking is the community it prides themselves in. The support group that they have created among like-minded individuals and the rewards that each member get from the connections they make.
The diverse group present in these open areas offer a large pool of knowledge and network that can lead to innovative projects and meaningful collaboration. It gives people a breath of inspiration and encourages them step out of their comfort zone to try new things. And allows them to discover new opportunities without veering too far.
No doubt, this modern style of working allowed us to have a platform for collaboration and paved way for a supportive collective of professionals cheering each other on towards success. It made working healthier for certain people and brought back the joy of being in an office.
But members new to the movement can be inundated with the numerous individuals they need to meet and the events they need to participate in. In order to make the most out of their new home, here are 5 things they can do on their first month to become well-connected with everyone.
 Things to do during your First Month in a Coworking Space
1. First Impressions
The most crucial step in entering a new coworking space is introducing yourself. Much to the dismay of introverts, the best way of connecting with the current members is by telling them something about yourself.
Being the new comer, people are likely to wait for you to start a conversation for they don't know whether you're there for a day or for a week. They would only give you a friendly nod when you pass by them or smile at you when you take a seat near them. Take it a bit further by introducing yourself without causing interruption in their work.
It's good to keep in mind that everyone in the room must've went through the same situation you are now in as they become new members of the community.
2. Congenial Company
Members know that there's a need for long hours of uninterrupted concentration as you go through your day. Hence, it's become a universal sign that if a person is wearing headphones, he/she does not want to be disturbed.
You are most likely left to be alone with them but if you don't mind entertaining a quick chat or question, leave it be. Plug in only when needed and leave the door open for introductions. By becoming more approachable, you'll easily find your place within the group.
3. Lend A Helping Hand
One of the greatest quality these communities have is their strong sense of camaraderie. It gives them plenty of opportunity to help other members out with their expertise and in return, more people are encouraged to be generous to others.
The underlying spirit of helpfulness gives heart to the community of coworking spaces. Share your time as well as knowledge generously and people will be more than happy to return the favor.
4. Know Your Space
Knowing where everything is helps lessen the feeling of estrangement. Other than simply memorizing where the bathrooms are, the coffee makers and the conference rooms, take the time to find out about the little details like where they place those extra cords and the location of the member wall.
These seemingly miniscule things can boost a person's sense of belongingness rather than the feeling of a visitor in an unknown place.
5. Try New Things
Don't be afraid to switch things up. One of the distinctive features of coworking spaces is the variety of work environments that it offers. Move around and try to find a safe space – an area wherein you get most of your work done.
After a while, change it up and try staying at the community table. Spend time in these areas and join in the conversations. Let yourself enjoy these little encounters and switch it up every now and then to meet more people.
Coworking gives you the opportunity to be part of something greater. It allows you to create relationships with people that can help you go through the path of success.
Don't let this chance go to waste and connect with us today!
https://salesrain.com/wp-content/uploads/2018/01/5-things-to-do-during-first-month-in-a-coworking-space.jpg
329
656
salesrainadmin
https://salesrain.com/wp-content/uploads/2017/09/salesrainLogoFinal-main.png
salesrainadmin
2018-01-18 08:18:46
2018-01-18 08:18:46
5 Things To Do During Your First Month in a Coworking Space