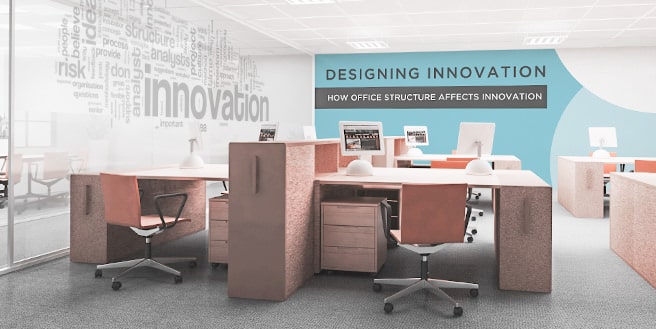 According to recent studies, an average person would usually spend 22.4% of their lives working. Considering that the average working week falls around 40 hours, that equates 1,960 hours per year once the holidays are deducted and assuming that they start their career at the age of 21 and retires once they hit 65, that's a span of 44 working years. Using the same 409-hour working week, the final number is 91,250 hours.
And when someone – or something – spends 91, 250 hours inside an office or a workspace, he or she is bound to be affected by the environment present within its walls. The design of the space matters for it has the power to influence individuals engaged in the surroundings – be it indirectly contributing a new insight or forming extremities.
And with the majority of today's working demographic devoting their efforts in competing with one another, each and every one of the players are on the hunt for ways to leverage innovation in their respective teams. One practical way of reaching office design goals is by being thoroughly understanding of how work space designs matter.
Understanding The Importance of Innovation
Well-established architects around the world have said that innovative spaces should be able to strengthen interactions, communication,  as well as collaborations. Its design and structure should be open, transparent and contextually responsive. There is a growing understanding amongst the majority that breakthroughs are usually the result of a greater collective working on formulating innovations. People need people – together, talented individuals create greater possibilities of achieving brilliant solutions.
Acclaimed author and expert John Seely Brown says that organizations who are constantly spearheading innovations don't just possess visionary leadership and organizational commitment to creating new ideas, they are also supported by a place that underpin innovation. And with workspaces acting as the stage for overall work experience, it needs to be able to be effective on all fronts – from supporting its operations with the appropriate technology and tools down to positively influencing its culture.
The existing symbiotic relationship amongst the said components can create a multi-dimensional aid to successful innovations if integrated seamlessly. When done right, offices can both inspire and facilitate breakthroughs.
The Makings of An Innovative Space
The presence of co-working spaces, incubators and other innovation centers is proof that there is a growing need for offices that cradle the process of revolution. And though each kind carries a significant distinction that varies them form one another, there is a recognizable similarity in them – purpose and function.
Overriding aesthetics, architects and several designers have come back to the core of designs strengthening the "humanness" of the office. Gone are the flashy furnishings putting less emphasis on style and focusing its efforts on what the members needs – as a team and as individuals.
The well-known movement of coworking spaces prides itself in opening new ways of communication and sharing. Offering members a wide range of spaces for several unique activities in one place, providers have collaborated with those who will potentially use them. They have elevated their needs and ambitions – elevating employees and guests.
As the rest of the world continue to empower innovation as a new way to support emerging markets and create more jobs, the importance of innovative spaces will continue to rise. These versatile offices and its dynamic environment now serve as key to sustainable business growth.
Gain access to a wolrd-class contemporary serviced offices and welcome breakthroughs into your doors.
https://salesrain.com/wp-content/uploads/2018/05/office-structure-affects-innovation.jpg
329
656
salesrainadmin
https://salesrain.com/wp-content/uploads/2017/09/salesrainLogoFinal-main.png
salesrainadmin
2021-05-20 10:21:45
2021-06-01 08:56:46
How Office Structure and Design Affects Workplace Innovation