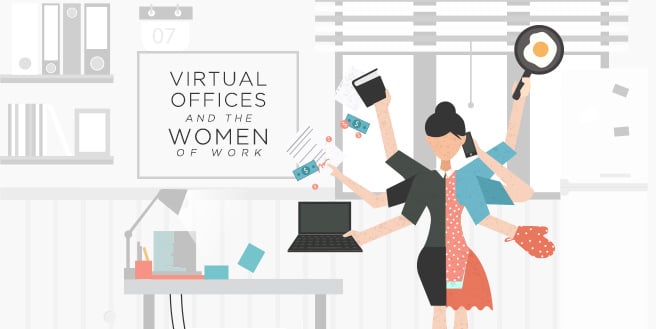 The Philippine Commission on Women (PCW) announced last Mach 1st that the theme for this year's National Women's Month Celebration will surround on the theme "We Make Change Work For Women" with the aim of celebrating the achievements of women and girls across the nation.
Empowering the females of the country to actively and confidently contribute in the development of the country, PCW intends to strengthen the implementation of MCW or Magna Carta for Women that protects Filipino ladies against discrimination and grants them equal opportunities in employment.
Though more and more of us are gathering the courage to stand for our rights and to fight for gender equality, it seems like there's still a lot that needs to be done.
Women at Work
Around the world, females are constantly keeping up with the emerging trends of the industry in the aim of creating an impact to society and more importantly, to follow their dreams.
Over 74.6 million women are participating members of today's labor force and among them are 8.3 million solo entrepreneurs running their own businesses at the comfort of their homes. The numbers of lady-owned enterprises have increase by 54% over the last 15 years as the trend of home based businesswomen came into light. And while managing their respective budding companies, they maintain their roles as dedicated mothers and wives to their family.
According to Pew Research Center, both men and women of today's generation aim to have both a successful career and successful family life. Nearly half of married couples nowadays consists of two breadwinners who aim to be good parents and partners. It's a phenomena that the general public wants – a marriage that allows both husband and wife to share responsibilities in work and to their children.
But back during the day, this didn't seem possible. In the year 1975, only 34% of families have both spouses in the labor force. Today, telecommuting and the concept of remote working have empowered the public – majorly the women – to chase after their dream careers.
Aid of Virtual Offices
The rise of flexible working didn't come as surprising as it did. Even before the phenomena's popularity skyrocketed, there are certain organizations that have already implemented flex hours to some of its employees.
As the demand for better control on work hours grew, the idea spread like wildfire and have taken in different forms. From freelancers, homebased entrepreneurs to remote workers – the number of independent professionals grew, resulting to new ways of working.
Virtual offices is one of the well-known kinds of flexible workspaces that allows you to have your own formal business address while remaining geographically independent. Other than its financial benefits, it offers more help to businesswomen.
Its receptionist services allows them to never miss a client even when they're too caught up taking care of the family. It provides them a quiet workspace for whenever their household gets a little too noisy and gives them a professional meeting place for clients.
More than that, it gives women the representation that they deserve. This generation's ladies are multitasking machines that aim to have the right amount of work-life balance that allows them to fulfill their other duties while growing the career of their dreams.
Though the females of today's workforce are causing waves of significant changes and innovations in the industry, the fact still remains that they are underrepresented in the industry. Flexible workspaces are just a few of the tools that they can use to sustain growth as young businesswomen.
Luckily, you have us to help you maintain a better life balance, regardless of whether you're a woman or not.
https://salesrain.com/wp-content/uploads/2018/04/women-work.jpg
329
656
salesrainadmin
https://salesrain.com/wp-content/uploads/2017/09/salesrainLogoFinal-main.png
salesrainadmin
2020-12-17 04:35:57
2020-12-29 11:31:15
Virtual Offices and The Women of Work