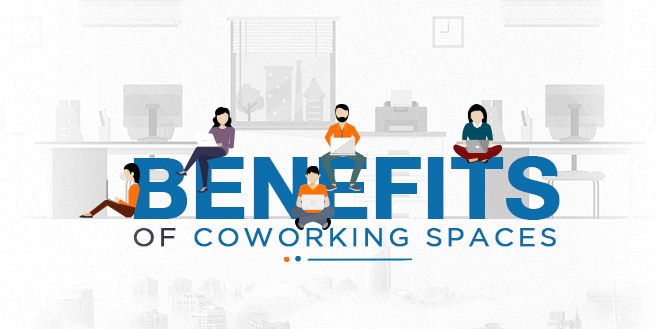 Over the recent years, coworking spaces gained the momentum needed to be one of the latest trends in the business industry. With the increasing demand for a cost-efficient and convenient workplace, several communal areas are now available in the Philippines.
Coworking spaces are workplaces that offer a comfortable area for freelancers and entrepreneurs of this generation. It provides a flexible membership-based commitment that guarantees smooth sailing operations at a very affordable rate.
Besides this, what other benefits can coworking spaces present? Why consider it as a business strategy and what makes it so effective compared to traditional offices?
The Benefits:
Meaningful Work
According to surveys, freelancers who worked in coworking spaces find more meaning in their work because of the fact that their whole selves can be present during the process. Unlike traditional offices, coworking spaces has members who work for different companies, industries and projects – eliminating the direct competition or internal politics that causes employees to put on a work persona to fit in. Moreover, studies have shown that working among people from different types of projects and campaigns can also strengthen one's own work identity.
Diverse Community and Creativity Flow
Communal spaces provide like-minded professionals from different industries and different backgrounds, an avenue to collaborate and learn from one another. This gives individuals the chance to create connections and new networks that could be useful to them or the business in the future, whatever industry and organization they may be in. The connections a team can develop within the diverse community might pave way for new opportunities.
A community of equally driven individuals will help its members stay motivated. In addition, social interactions with others throughout the day can result to a healthier mind and body.
With the concept of a hybrid between a big coffee shop and shared office space, individuals can choose the work environment they think would be best for them. They have more freedom to work in a quiet space to focus or in a shared space to allow collaboration and interaction.
Coworking spaces allow avenues for two important components of thriving; vitality and learning. First, Vitality or the sense of being passionate, excited, and alive. Employees experience a spark of vitality when they are surrounded by equally passionate individuals and when they get the sense that what they are doing on a daily basis is making a difference.
Second is learning or the result of gaining new knowledge and skills. Other else than the technical advantage and status as an expert that an individual can gain, it can also set a cycle in motion: that people who continuously develop their abilities are likely to be more confident in their potential for further growth.
Despite originating from freelancers and entrepreneurs, it remains to be relevant to the broad range of organizations and traditional companies. It suggests that the combination of a healthy work environment and a great work experience can become part of a company's strategy in creating a healthier and happier work environment that will help your employees and your business thrive. Talk to us today and let's discuss how coworking can improve your enterprise.
https://salesrain.com/wp-content/uploads/2017/08/benefitsofcoworkingspaces.jpg
329
656
salesrainadmin
https://salesrain.com/wp-content/uploads/2017/09/salesrainLogoFinal-main.png
salesrainadmin
2017-08-22 08:14:58
2017-11-16 05:47:26
The Benefits of Coworking Spaces