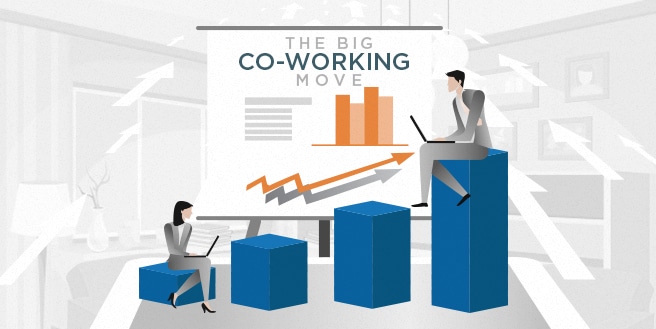 Though relevantly new, Coworking continues to prove that it's not just a passing trend but an innovation about to completely change the game.
According to the first Global Coworking Survey of the year 2017, the number of spaces have increased from 1,130 to 23,800 over the last 6 six years. Consequently, the numbers of members grew from 43,000 to 1,118,000. Several experts have also predicted a steady growth for the market by the year 2020.
One factor to note is how the current workforce have changed over the years. With Millenials dominantly taking over majority of the world's labor force, a revolution has been introduced – flexible working. This change have opened its doors to an opportunity of choosing when, where and how a person works.
The evolving workforce of freelancers and startup entrepreneurs led to the rapid success of coworking spaces. But why do startups choose this type of workspace over traditional offices? How come they've chosen the former over the latter when for decades, success was seen in the form of your very own office space?
Facts and Figures
Coworking Spaces offer so much more than just aesthetically pleasing desks and chairs with high-speed internet connection at an affordable rate. These vast areas are made not only to improve one's productivity but were also meant to make work much more exciting than before.
With network being one of its benefits, it's a no-brainer that it continuously attracts startups. Access to a wide variety of individuals than can help you gather resources as fast as possible and as affordable as you can is a huge plus. Starting up a business from a scratch is hard, just imagine doing it on your own without anyone to give you a hand.
In the year 2015, the Global Coworking Unconference Conference (GCUC) and Emergent Research have found out that 82% of co-workers have expanded their professional networks since joining. Another 80% have also added that they turn to other members for help or guidance.
Moreover, the relationships you make with like-minded, passionate people can make meaningful connections – other else than collaborating with one another, you get to share similar experiences and dilemmas as entrepreneurs.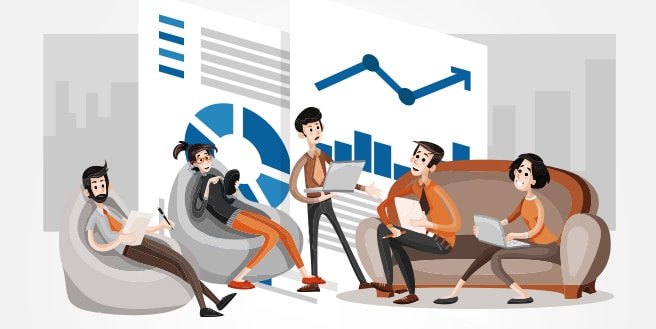 Another benefit to note is that several co-workers have reported an increase in their focus and productivity whilst working in these communal areas. Statistics say that 64% of the global co-workers have been able to complete tasks on time than when they were working in regular offices.
Being surrounded by like-minded individuals motivate members to reach goals and with each and every one coming from different backgrounds and industry, there's no rivalry – no office politics.
Lastly, yet one of the most important benefit that coworking can impart to an individual is positive energy.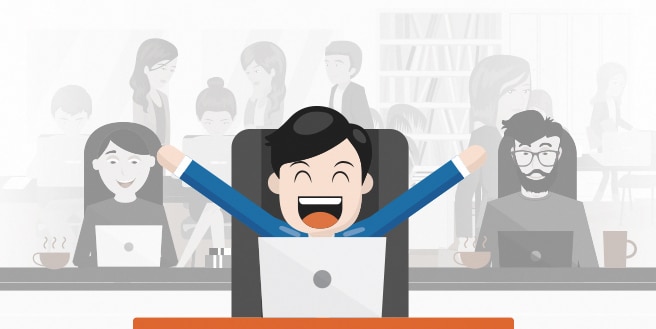 Several studies from the past decades have emphasized that office environment can have a heavy influence to a person's overall happiness and with new findings presented at the annual convention of the American Psychological Association reporting loneliness as an even greater threat than obesity to public health, experts have raised concerns on what we can do with what they perceive as a loneliness epidemic.
A report from Deskmag.com have said that 70% of co-workers felt healthier than from when they were working in a traditional office setting. GCUC's survey from the same year have also reported that respondents are happier, less lonely and have said that co-working even helps keep them sane.
Coworking bridges the gap between happiness and productivity by combining them into one package – a combination that is often perceived to be unachievable.
The reasons why numerous startups are making the big move from leasing traditional offices to coworking spaces go deeper than most people think. It's not just the affordable rates or the free coffee – it's the connections, the lessons you learn from talented individuals and the happiness in doing what you love and loving what you do.
Ready to make the same big move? Join us now!
https://salesrain.com/wp-content/uploads/2017/09/thebigcoworkingmove.jpg
329
656
salesrainadmin
https://salesrain.com/wp-content/uploads/2017/09/salesrainLogoFinal-main.png
salesrainadmin
2017-09-07 12:08:57
2017-10-17 03:51:02
The Big Move Towards Coworking