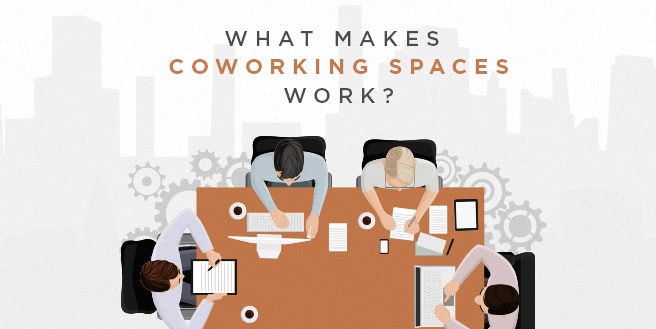 The upsurge of remote working, startups and digital nomads opened a market space for affordable office space with short term leases. Hence, the rise of flexible office solutions like seat leasing and coworking spaces came as no surprise.
Seat leasing solutions itself have been around for a while now and continues on helping startups have their first office and large corporations open up a brand new site. All the while, the boom of coworking spaces have been observed recently.
According to the latest survey, there is an estimated 13,800 active spaces worldwide. An additional 2,500 will be added and by the end of the year, more than a million people will have worked in one.
Its rise to stardom wasn't only because of the demands for short term office spaces. Coworking spaces brought benefits to the table that were simply just too good to resist for freelancers and young professionals – stable internet connection, creative private and shared desks as well as conference rooms and free coffee.
As more and more communal areas open up around the world, it makes choosing the right space harder. In the sea of aesthetically pleasing spaces, here are a few things to remember in finding the perfect workspace.
What you need and what you have
"Want is different from Need"
Before making any decision, evaluate the current resources that you have and what you will be needing. How many are you in the team? Will you be needing a general seat membership or just dedicated desks? It's also important to know how long your team will be renting the space. Make sure to check the terms and contracts of your initial choices.
Moreover, assess how coworking spaces can help you and your business. How will it help you reach your goals? Make sure that you don't confuse your needs from your wants.
Take note of what you need to prioritize and use it choose potential spaces. Evaluate each one and pick what fits most closely with to both your needs and wants.
Finding the ideal locations and spaces
Location is a principal factor to consider when searching for the right workspace. Will it be easily accessible to everyone? From your team to your clients. Make sure that the commute will be pleasant – or at the very least, decent – for those visiting the office.
Create a list of ideal locations you'd like to have and find coworking spaces within the said area. Check out spaces located within central cities like Mandaluyong, Makati and Ortigas which have easy access points to different modes of transportation.
Compatibility
For things to work well, you have to be compatible.
High-end facilities, aesthetically pleasing interior and great ambiance; those will all be for nothing if you and your team feel out of place amongst the sea of busy bees.
With community and network as one of its greatest strength, it is important that the culture of your startup is compatible with the present community in your chosen space. Different surveys have that work relationships and culture on a professionals overall quality of life.
Search for coworking spaces that fit the culture of your startup perfectly. Visit the facility yourself and ask around members to get a better idea on how things run within the community and see if it fits you.
Look forward
Picture your business 5 months later, will coworking still be enough for your needs?
It's important to understand that what matters most today, might not matter tomorrow. Consider what you'll be needing 2-3 months later and ensure flexible terms within the contract. Imagine how exasperating it could be to be stuck in a space that is too small for your team. Assess your future plans and integrate it with your current needs today.
Finding the perfect place to serve as home for your business can be perplexing – every minutiae of your needs must be regarded in all the decisions you have to make. But these desks and meeting rooms will bear witness to the success you are about to make.
Come and see what makes coworking spaces, actually work.
https://salesrain.com/wp-content/uploads/2017/09/whatmakescoworkignspaceswork.jpg
329
656
salesrainadmin
https://salesrain.com/wp-content/uploads/2017/09/salesrainLogoFinal-main.png
salesrainadmin
2017-10-19 04:04:03
2017-10-19 04:04:03
What Makes Coworking Spaces Work?