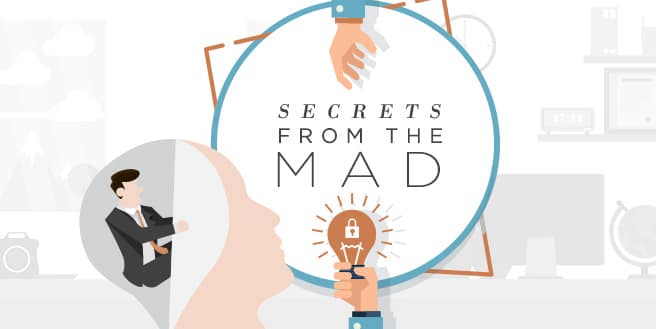 Among a sea of dreamers and wayfarers, there are lucky ones who watched their childhood hopes come true. Some became doctors, while some became lawyers. There are those who became musicians and those who became artists.
Then there are those who had to give their hopes away – the wishful thinking that someday they'll get to do something that they love for a living. For their safety, for the sake of their families, for survival.
Sacrificing what they love and settling for something they don't exactly admire can be torturing. Just imagine what it must have felt to be in a virulent environment from 9 to 5.
It makes every step heavy, every move inching towards madness. They want to walk away but the world says no because quitting is not an option. 'Not right now' they'd say 'there's too much at stake' the world would reply.
Little Secrets
And so day by day they live through it, through all the gossip, petty drama and politics. The mad ones inhabited their own little ways – little secrets – of making each day better than before, chanting "one more day, one more day".
They'd alter their mindset and use different techniques and meditations to lessen the weight of desolation. Every single day, they look for something positive; anything really, so long as it gives them another reason to stay. They try to laugh their worries away with coworkers and friends, focusing their minds into this tiny speck of sunshine and hope it'll help them hold on for just one more minute.
Plugging their headphones on, they tune out the rest of the world and keep themselves focused to avoid getting side tracked by all the negativity surrounding them. They create boundaries and barriers between personal matters and work, hoping it won't add more harm to their already miserable life.
They avoid insignificant gossip and drama, reminding themselves that they're a full grown adult and are no longer in high school, participating in petty office drama won't do any good. Any remark about their work will be regarded as constructive criticism and they try their best not to take any negative annotation into heart.
They create their own little bubble by customizing their cubicles with little trinkets and photos of those they love. They remind themselves that there's more to this draining job by adding post-it notes with motivational quotes on your desk and computer screen.
When things get a little too overwhelming, they take a little break and go for a refreshing walk. They search for new inspiration or anything that can recharge them for the rest of the day.
They strive to stay true to their selves amidst all the pessimism, promising their selves that they will never take part in the unending cycle of despair.
Still, even the mad ones who manage to stay true to all these secrets, break. Sometimes things get too much and they walk away.
Some look for new jobs in traditional offices while some decide to abandon the mediocre corporate job and actually do something they love. Those who choose a new kind of profession find solace in coworking spaces, the kind of office that fosters positivity, creativity and passion. These workplaces give home to those who finally had enough of the toxic environment from their past jobs.
And before you leave, here's another secret from the mad; no job is worth losing your sanity over.
Give your childhood dreams another try and become part of a community that strives to encourage its members to become better people.
https://salesrain.com/wp-content/uploads/2017/10/secretsfromthemad.jpg
329
656
salesrainadmin
https://salesrain.com/wp-content/uploads/2017/09/salesrainLogoFinal-main.png
salesrainadmin
2017-11-06 05:09:06
2017-11-06 05:09:06
Secrets from the Mad