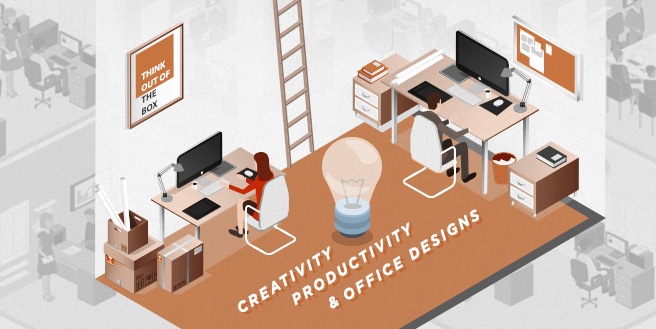 Albert Einstein once said that "creativity is contagious", pass it on.
Contrary to popular belief, creativity doesn't really come from one sole place. It usually comes from a piece of artwork or simply, anything – that inspires one person to create another masterpiece.
Though not everyone has innate artistic abilities, anyone can be inspired by anything. If not, creativity itself, can be found in the most unusual nooks and crannies around us. It's a contagious virus that can be passed from one person to another. The idea that creativity comes from quite literally tens of thousands of ideas is something that most offices want to tap into. Executives aim to create an environment for their employees and themselves as well that cultivates creativity and productivity.
According to a survey conducted among 500 members of the public, nearly half of the respondents have said that having different spaces for both work and de-stressing would be a great step toward improving their creativity and productivity. Office design and interior have been said to have a significant effect in an employee's productivity, creativity and overall performance. Moreover, a large number of today's workforce are demanding for more agile workspaces and expect more variety in their respective workplaces instead of being cramped to a desk and chair.
But how can you inspire people with a room full of plain desks and computers?
Redesigning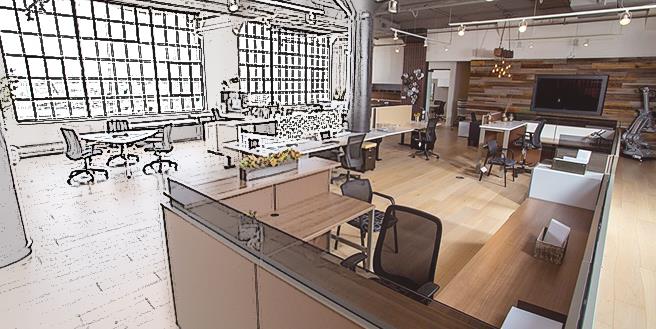 Investing in an office environment that would maximize the talent of a workforce would give great results in the long run. Though it would seem costly, it's definitely something to think about. And though redecorating a whole office space can be tedious, change can start small.
Start by having a designated space wherein your employees can get some rest and relax. These said spaces can come in different spaces or sizes.  According to the same survey by the Dale Office Interiors Survey, one out of five office workers agree that having a space solely for relaxation at work increases productivity. These rooms can also help relieve neck or back tension and weariness of the eyes from staring at a computer screen.
In addition to this, you can also add a quiet space for private work. Though some employees' can handle distractions better than others, some need a secluded place to focus. Over 17 of the respondents of the said survey reported that quiet spaces would improve their productivity that is often disrupted. Should a worker need to focus, they have a place to go.
Office Designs That Work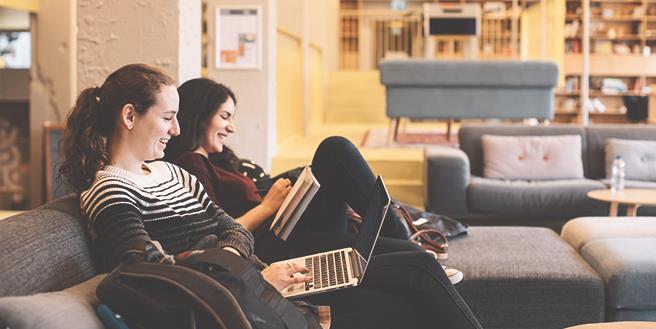 With the demand of workplaces offering more variety in terms of office designs and atmosphere, a new kind of flexible workspaces sprung and became the latest trend in the industry.
Giving the employees diversification in workplace and office set-up, Coworking Spaces give home to creativity and productivity with open plan spaces, shared desks, private offices and creative meeting rooms. Moreover, these communal spaces foster collaborative communities among its members.
Recent studies and surveys have revealed that more and more freelancers and even teams from companies are moving into coworking spaces due to the positive impact it has on creativity, productivity and overall happiness of its members.
No matter what the context maybe, the overall environment a person is in contributes highly to its physical, mental and even emotional state. Hence, it's not much of a surprise that businesses are doing everything they can to create a workspace that allows room for creativity and innovation.
https://salesrain.com/wp-content/uploads/2017/09/creativityproductivityofficedesigns.jpg
329
656
salesrainadmin
https://salesrain.com/wp-content/uploads/2017/09/salesrainLogoFinal-main.png
salesrainadmin
2017-09-18 07:23:40
2017-09-19 07:40:55
Creativity, Productivity and Office Designs