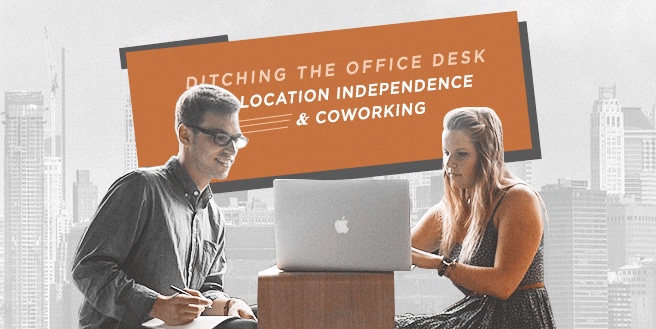 In the recent years, the industry have seen numerous changes in the work culture. Labor force slowly getting dominated by the Millennials, traditional 9-to-5 shift slowly diminishing and even office spaces themselves are changing. Economic developments and other social change caused businesses to adapt to new demands and challenges arising. This, then of course, opened new opportunities and market
Since the rise of flexible working we've seen the numbers of freelancers increase. Communities of Digital Nomads – freelancers who literally bring their work with them as they travel the world – have formed and continues to have steady growth. Some experts even say that they are no longer just a passing trend.
Location Independence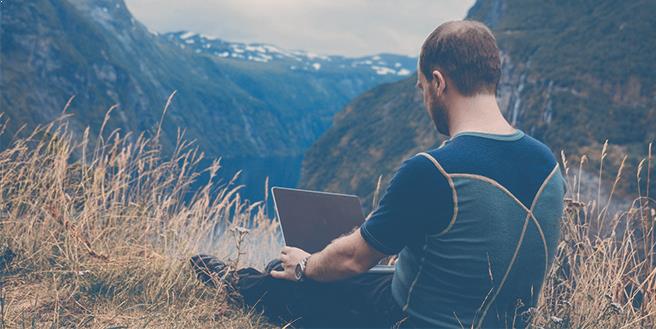 Though it first started sporadically, there's a concrete justification why more and more members of the workforce are turning away from the traditional work culture.
Location Independence is the term often used to define the freedom and mobility the lifestyle gives. Selcouth as it sounds, "Location Independence" allows you to have the freedom to live life on your own terms and the ability to work wherever you want to.
It implies not being tied to a single geographic location for certain reasons, meaning that a person's job would not require them to be physically present in the office and allows individuals to travel whenever, wherever they want and for how long they want. Location Independence empowers them to control their life with their own hands. It allows them to take full responsibility of their own future and ultimate happiness. Though the path it leads can differ from one person or another, it offers everyone the same thing; freedom. The freedom to pursue what your heart desires and the freedom to create the life you've been dreaming of.
No Limits, Going Mobile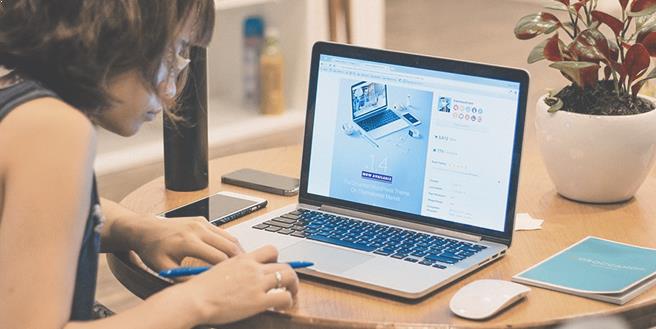 Remote working have been existing for a while now but only in the recent years did the industry consider this arrangement. With a rising demand on a better work-life balance, employers and employees took a few step backs and studied how mobility can improve today's work culture.
Last year, 53% of India's workforce have said that they prefer working from home. In the same year, 38% of workers from the United States say that they work from home at least once a week. Surveys say that remote work increases worker productivity and employee efficiency. Other studies have also mentioned several advantages of remote working; lowers stress and boosts morale, reduces employee turnover and often leads to greater employee engagement. In a recent report by World Economic Forum, work flexibility is tagged as one of the biggest drivers of transformation in the workplace which caused several companies to report significant decrease in real estate costs.
The decrease of operation costs can be traced to the emergence of numerous flexible workspaces, one of them being; coworking spaces. This emerging trend involves a shared working environment. Unlike typical offices, members of coworking spaces come from different organizations and industries.
Coworking Spaces provides its members with reliable internet, work environment, coworkers to interact with and other local benefits. Numerous workspaces can now be found around the world making it easier for location independent workers to travel without worrying about strong internet connections, desks and other office services.
Being location independent sounds like a dream come true but it takes more than just packing your bags and your laptop with you. People might sugarcoat it with aesthetically pleasing photos in Instagram but the truth is, location independence is hard work. Living in a foreign country sure is fun but it can be hard, just imagine simultaneously working and travelling from one country to another. Yet it allows you to access more life lessons than your office desk can ever offer.
Sounds like the life you've always wanted? Let us know if you want to give location independence a try and we might just save you a seat in the office.
https://salesrain.com/wp-content/uploads/2017/09/ditchingofficedesk.jpg
329
656
salesrainadmin
https://salesrain.com/wp-content/uploads/2017/09/salesrainLogoFinal-main.png
salesrainadmin
2017-09-18 09:05:13
2017-10-17 04:00:35
Ditching The Office Desk: Location Independence and Coworking