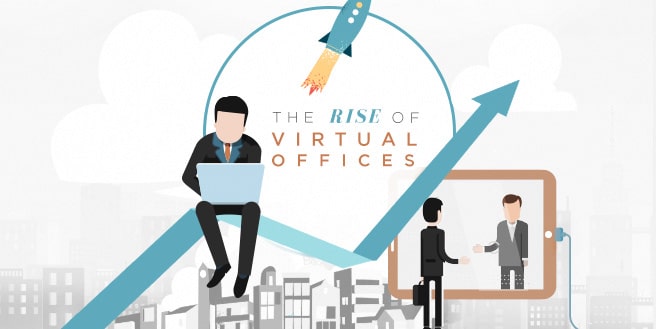 The very idea of work is changing. Individual work is now mixed with collaborative work and the universal thought that the office is the most suitable location for our professional lives is becoming less and less bona fide.
The increasing amount of smarter, mobile devices, faster network access and the advent of online collaboration tools, telecommunicating have become more common. Anyone can be productive anywhere – resulting to a fewer number of people found in physical offices.
These unused areas are costing businesses around the world an estimated $1.5 trillion. Hence, it comes as no surprise that spaces per worker are shrinking. In a report done by Regus, allocated spaces dropped from 125 feet per worker down to 50 feet over the last decade.
Yet despite of all this, the ideologies regarding the importance of a physical office to a business remained.
Rethinking Offices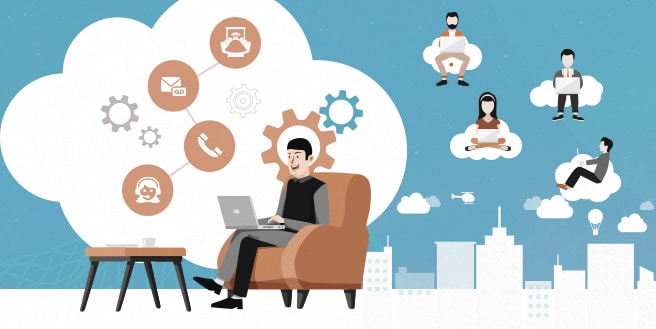 The increasing demand for cheaper spaces paved the way for flexible workspaces such as serviced offices, coworking spaces and even private offices. And as the number of remote workers increased, virtual offices came into their aid.
Targeted for entrepreneurs and startups planning to work from their own homes and other locations whilst maintaining a professional image to the public, virtual offices provides business postal address services as well as communication services such as virtual assistants, answering services and voice mailboxes. In addition to this, providers give complimentary access to private offices and conference rooms.
There are several benefits to virtual offices other than that of less operational costs. Today, more and more workspace providers are rethinking offices to accommodate the steadily growing demand for virtual office services.
Several studies have reported an increase in the productivity of those who do virtual work. In a recent survey conducted amongst 1000 business professionals, 67% have reported a significant improvement in their productivity. Such distractions like water cooler gossip, unexpected meetings and loud officemates are avoided. In addition to this, a separate survey done on 2,060 professionals aged 18-years-old and up, 86% of them would prefer to work alone in order for them to reach maximum productivity.
Other statistics in remote working show that 82% of the overall number of telecommuters report lower stress levels and these numbers is represent a good omen to both employees and companies. It increases their individual morale and reduces both employee turnover and absenteeism.
The younger demographic of today's workforce demand options of working remotely. The Millennial generation value the balance between their professional life and personal life. In a survey conducted by AfterCollege, a US based career network for both college students and recent graduates, 68% of job seeking millennials have said that occasional telecommuting increases their interest in certain employers.
Older generations are also starting to favor the idea of flexible work hours. In the US, workers above the age of 64 are working more than before due to the inadequate retirement funds and increasing life expectancies. Older professionals are delaying their retirement and would like to be have the freedom to work from their homes.
And though admittedly, virtual offices remain to be unorthodox to some academics and critics, it's a global workplace phenomenon.
It's no surprise that the way we work is constantly innovating. Keep up with the rethinking offices trend and join us as we face the future with brand new workspaces.
https://salesrain.com/wp-content/uploads/2018/01/the-rise-of-virtual-offices.jpg
329
656
salesrainadmin
https://salesrain.com/wp-content/uploads/2017/09/salesrainLogoFinal-main.png
salesrainadmin
2018-01-09 06:04:58
2019-11-26 09:33:55
Rethinking Offices and Workspaces: The Rise of Virtual Offices