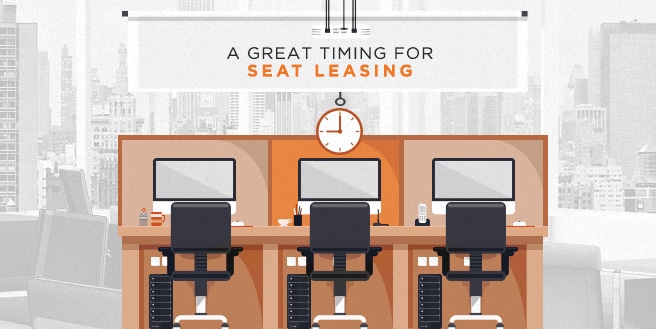 "Timing is everything"  Shakespeare once said.
More likely than not, you've heard people talk about the so-called "perfect timing" in terms of numerous aspects in our life. And believe it or not, timing is everything, even in business. Overseeing the current market, local economy and current competition is important. Before making any decision, you have to ask yourself first – is this the right time?
Just in Time
The 'JIT' or 'Just-In-Time' method is an inventory strategy where raw materials are only bought and received as they are needed. Its goal is to lessen the cost on inventory expenses as well as decrease waste of goods.
Instead of getting large amounts of materials should the demand for the product soar, only the amount of supplies needed are ordered and delivered at the exact time thy are needed.  Not only will the manufacturers save money from materials, they also save warehouse storage.
The said approach changed the game for the manufacturing industry. Years later, the same approach is now being applied in terms of office space.
Timing: The Right Place at the Right Time
The 'just-in-time' approach is slowly changing the commercial real estate. What with the rise of remote working – creating a new kind of demand from today's labor force as well as financial pressures of the current economy, workspace providers are facing a new challenge.
Soon enough, workspace providers took this challenge as an opportunity to improve their marketing strategy by offering their clients more flexible options that would fit their needs at the time that they need it.
This change paved way for a new kind of workspace; Seat Leasing.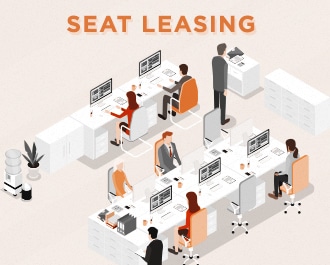 Seat Leasing is the kind of flexible workspace that provides companies with fully furnished offices and high-end technology needed for business operations to run smoothly. It gives its clients the freedom to lease the amount seats they need only until when they need it.
With affordable prices inclusive of equipment, facilities, maintenance and even outsourcing services, seat leasing saves companies a ton of money and also precious time that they can allot for improvement of operations. Moreover, it makes bootstrapping your very first office – or brand new site – a lot easier.
Since arriving in the Philippines, the seat leasing industry have proven itself to be a big necessity. Not only did it help startups open their first office and large scale businesses to have offshore sites, but it opened numerous job opportunities for the Filipino workforce. And now, Philippines have become the one of the BPO countries in the world.
Other than saving time and money, it gives you the opportunity to be much more accessible to your clients and employees. Recent studies have reported that long commutes drain most employees and its negative impact play a significant factor in their productivity. Several business outsourcing providers can now be found along the prime cities of the country and with sites opening near residential areas, making office spaces are now easily accessible to employees.
Of course, timing is only one of the many factors any entrepreneur should consider in finding the right balance between understanding your needs as a company and knowing the needs of those who work for you. Make sure that you are ready to make the move.
If you think right now's the perfect time, maybe it's about time we meet.
https://salesrain.com/wp-content/uploads/2017/08/seatleasingtiming.jpg
329
656
salesrainadmin
https://salesrain.com/wp-content/uploads/2017/09/salesrainLogoFinal-main.png
salesrainadmin
2017-08-30 11:24:58
2017-10-17 03:42:17
A Great Timing for Seat Leasing