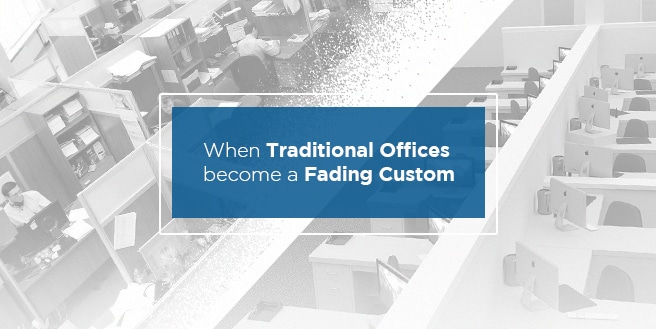 Large-scale corporate offices have been the marker of success for decades, but traditions are changing. Social and economic trends are revamping this generation's ideas on modern offices – representing a challenge that cannot be overlooked.
As more and more of us turn our backs to traditional offices, this evident change created a huge impact on each and every one in the industry.
Emerging Trends
Brokers face a new challenge; adjusting to the new realities of the industry.
Experts believe that traditional spaces have passed the peak of its fame. Studies have backed this up with figures highlighting its deterioration over the years, suggesting that the pressure of rent escalations drove companies to look for smaller and cheaper offices.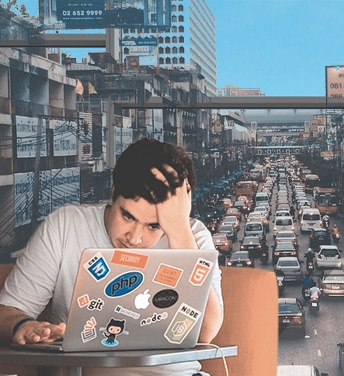 Corporates also deal with the demand of giving its workforce a chance to a better work-life balance. According to a survey conducted among more than 2,000 adults in the year 2015, 38% of employees missed live events because of bad work-life balance. Another 60% blame overbearing leaders for the negative impact their work brings to their personal lives.
The happiness and health of an individual is negatively affected by long commutes. Hence, the demand of working near homes does not come as a surprise.
Moreover, workers are expressing distinct demands for flexible working. More and more employees are asking for the opportunity work from home. Though companies would be more than willing to hand them enough freedom to do so in hopes of increasing a positive impact, they still want them to have the ability to collaborate among one another.
Employers and workers are looking for a new model of workplace that can serve both of their best interest.
Fading Custom & Chain Reaction
With the threat of a new challenge to real estate marketing and emerging demands from both employers and employees, a new breed of workplace was given the opportunity to be discovered.
Office space providers started to revolutionize its methods by pairing the traditional office solutions with offers of flexible workspaces – allowing companies to acquire the amount of space they need, when they need it.
This, then resulted to the emergence of a new kind of office space; Seat Leasing and Coworking Spaces
A mix of the traditional office solution and flexible workspace, Seat Leasing gives access to the necessities a company needs, the moment they need it. With the prices inclusive of equipment, facilities and even maintenance, seat leasing saves them from legal papers and excessive costing. In addition to this, it gives them a major advantage over long-term contracts.
Startups who are planning on meeting a strict financial goal and is in need of bootstrapping its office can try this type of flexible workspace.
The newest breed called Coworking Spaces, offer a much more complex and unique office setup. Made to cater all types of professional from different industries. It comes with an open space set up that gives its members the freedom to choose the perfect office environment they need – they can choose from working alone in a sole area or collaborating with the rest of the room. It also fosters a great community among its members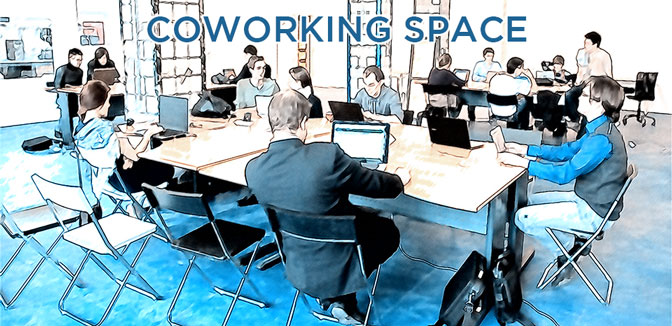 "Coworking Spaces" are the perfect solution for companies that want to give its employees the liberty of having a great work-life balance and the chance to collaborate with talented individuals.
Though not all organizations are scurrying to cut down the size of their offices, statistics and trends says it all: traditional offices are slowly fading, making room for a new kind of workplace that understands the needs of both companies and employees.
With our customs slowly fading, it's about time that we discuss how to transition from traditional offices to flexible workspaces.
https://salesrain.com/wp-content/uploads/2017/08/whentraditionaloffice.jpg
329
656
salesrainadmin
https://salesrain.com/wp-content/uploads/2017/09/salesrainLogoFinal-main.png
salesrainadmin
2017-09-04 08:28:24
2017-10-17 03:47:24
When Traditional Offices Become a Fading Custom