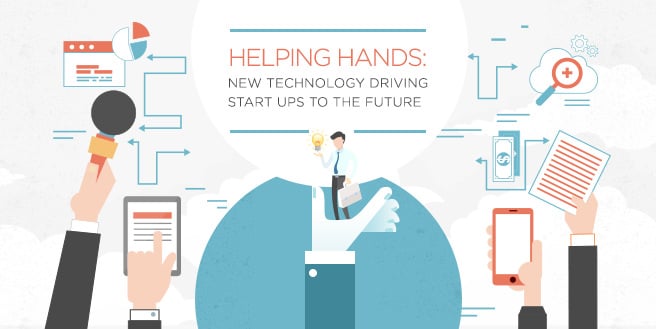 Long before the advent of the digital age, buying something meant getting into your car and driving to the nearest store – with word of mouth as its key tool for promotions and are staffed by people who knows a handful of things about you. And the moment you move or visit to another town with a different set of shops, all the knowledge on how you consume products are gone.
But today, businesses now have the ability to keep valuable customer insights right at the tip of their fingers.
Unlike when only the big players can have access to this pool of knowledge, savvy small businesses is able to do the same things and more – now, they can actively gather the same amount of information with the aid of a wide array of digital techniques.
Defining Digital
The term digital carries several definitions, but for small and medium enterprises, the word meant coworking, cloud computing, social media, online sales, search engine optimization, social graphs, mobile technology and the power to reach out to several talents from all around the world.
Small businesses found aid in the wide array of accessible digital technology of today. Offering startups the same opportunities that used to be only available to large enterprises, companies can now garner customer data, create market offers to customers, can help transient customers feel local, and gives them the ability to encourage customers to be part of a large community within hours – instead of years.
Managing director accounting software developer Intuit, Pernille Bruun-Jensen said in an article from The Guardian that the changes in today's industry is surely exciting him. A large majority of today's businesses are now online – either purely (12%) or partially (58%).
Digital Technology
Amongst the large variety of modern techniques being used by several businesses across different industries, there are 3 distinct technologies that are used by many.
A big part of how SMEs are able to conduct operations online is through the onset of cloud computing – the capacity of one user to store documents and access services online instead of utilizing a software from their own computers. Surveys from last 2011 say that a third of small enterprises around the world are in the cloud, using one or more internet-based apps excluding email.
Startups are also taking advantage of social media. Bruun-Jensen says that its concept is exceptionally exciting to him and is being taken seriously by today's industry as it is a simple and inexpensive way of meeting brand new potential customers.
45% of today's SMEs gain success using social media and allocate twice as much of their budget as large companies do to it. Should there be the unfortunate event of falling short among your local community, you can expand your reach further, globally even, with the help of internet.
Digital technology isn't just changing how businesses curate customer-centric products and strategies, it's also slowly destroying the ideology of one single permanent office.  Today's generation of young professionals can now take their work anywhere they want. Mobile phones and the internet have allowed them to work during normal hours, on weekends or even at night.
Skype, cloud-based customer management tools such as SalesForce and Nutshell has allowed companies to hire employees from almost everywhere in the world. Some businesses even run without a physical office.
Coworking has allowed startups to lease desks, private offices and even virtual offices for a cost-efficient rate. Operations can run with ease through a shared workplace that allows you to not only strengthen collaboration within your team but with several other teams or individuals as well.
SMEs flock these flexible workspaces not just for its rates and great amenities but for its immeasurable community of passionate people. Not only does it help them widen their network, it also introduces them to a large pool of creativity that can inspire innovation.
https://salesrain.com/wp-content/uploads/2018/04/helping-hands-New-Technology-Driving-Start-Ups-to-the-Future.jpg
329
656
salesrainadmin
https://salesrain.com/wp-content/uploads/2017/09/salesrainLogoFinal-main.png
salesrainadmin
2018-04-06 07:49:31
2018-04-06 07:49:31
Helping Hands: New Digital Technology Driving Start Ups to the Future