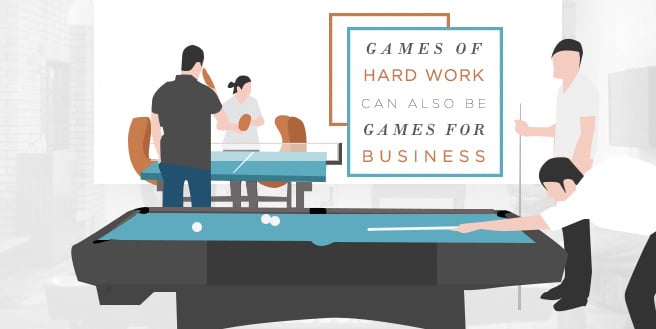 More often than not, whenever we see a colleague or office mate slouching in their chairs, immersed in a video game on their phone, we'd say that they're wasting their time. We'd say that maybe they should stop slacking off and start working. Executives and managers would assume that games simply disrupt work. However, psychologists – and gamers themselves – would say otherwise. Contrary to popular belief, games help employees get through an entire workday.
Science says that games bring so much more to the table than just fun and amusement. They help relieve stress throughout the day and allows people to feel more in control of what they're doing. And though having strategic game rooms in the office may seem too taboo for the companies that have been around for a while, there are a handful of organizations that have allowed their employees to have some play time. One of them being, Facebook, who has their own video game rooms. Tech solution company, Infosys, also created their own version of game room by having a bowling alley in their headquarters. Moreover, plenty of coworking spaces also offer varieties of games for de-stressing.
Though there is limited amount of research regarding the link between workplace successes and playing different variations of games, those who already experienced having game rooms at work, have said that the effects are pretty immediate.
Its Features
Organizations like Facebook, Google, Skype as well as LinkedIn have already embraced the idea that all work and no play results to a bored and disengaged employee. They all believe that allowing fun into your office has its perks. Playing games has been proven to reduce stress levels by relieving pressure; as well as producing Endorphins and Serotonins, all of which leads to competence and increased productivity. And it doesn't have to be a full-fledged game room. You can have a single pool table or Foosball and still create a fun environment that encourages employees to relax every now and then.
It also allows for creativity to flow and stimulate the mind and it gives us the time to reset after dealing with complicated tasks. Moreover, engaged plays open new neural connections in our brain allowing for an increase in innovative ideas. And with new research showing that living a sedentary lifestyle can put you at great risk, it's another way to lessen the time spent sitting down. Games that allows you to move around throughout the day can help lessen the risk of early death. Lastly, it opens a new avenue for team work to be enhanced. It can accelerate bonding and encourages connectivity between members.
Games for Business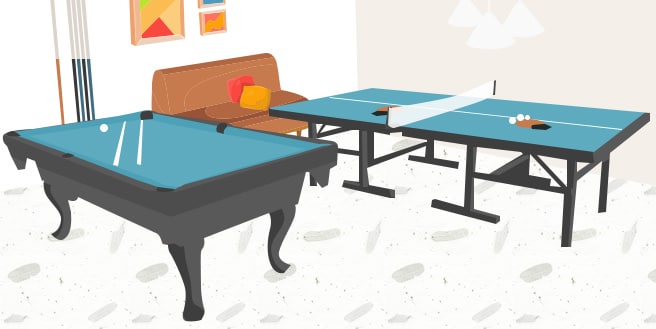 Each variety of games have their different functions. Strategically choose which game you'd want to offer to your employees and start having fun.
For those who want to improve productivity and increase speed of decision-making, you might want to install your very first ping-pong table. A game of table tennis gets our blood pumping, improves and preserves mental ability. In addition to this, it enhances strategy and long term memory.
All the while, pool tables are good for unwinding after a long day. It helps fight ageing process, improves hand-eye coordination as well as cognitive skills. You can try having head-to-head or team games to end the day on a positive way.
Foosball and air hockey tables refreshes the mind and body, encourages team work and helps employees view problems in new ways. Friendly matches throughout the day to relieve stress.
Establishing the perfect work environment isn't easy, and so is finding ways to keep your team motivated and engaged. But if one thing is for sure, it's that work doesn't have to be a chore. Find the right balance between fun and work, the happier we all will be. Ready to give playing games a chance? Well, why don't we set up a playdate! Sounds good?
https://salesrain.com/wp-content/uploads/2017/12/gamesofbusiness.jpg
329
656
salesrainadmin
https://salesrain.com/wp-content/uploads/2017/09/salesrainLogoFinal-main.png
salesrainadmin
2017-12-05 12:14:14
2017-12-06 06:50:14
Games Of Hard Work Can Also Be Games For Business