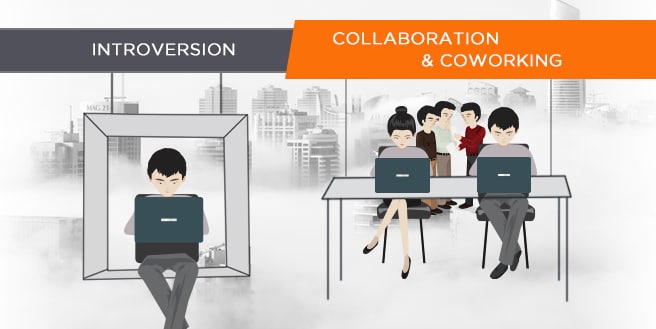 In a common workplace setting, there is a prevalent mixture of personality types among its members. Some employees are Introverts, some are Extroverts – and somewhere in the middle, exists Ambiverts. Distinct differences have been set among the mentioned personality types – Introverts love spending their time by themselves, Extroverts thrive in meeting new people and Ambiverts prefer to have a separate time for social interaction and "Me" time.  And over time, negative stereotypes started to create a gap between the two main personalities, growing bigger and bigger over the years. This huge existing gap between Introverts and Extroverts have led people to believe that working together or collaboration will not be easy. But is it really that hard?
Recent studies have said that for collaboration – the kind that gives birth to fresh creative ideas – to spring, there is a need for a balanced group and individual work. That despite of random introversion and the tendency of conflicts to arise, embracing how opposite they are from one another is a healthy way for them to collaborate brilliantly.
Another helping tool for introverts and extroverts to work well together is an private office space, the kind that allows room not only for group work but the kind that can give its members alone time to refresh themselves. And with the increasing demand of having an innovative workplace in the Philippines, "Coworking Spaces" became the latest trend in the business industry.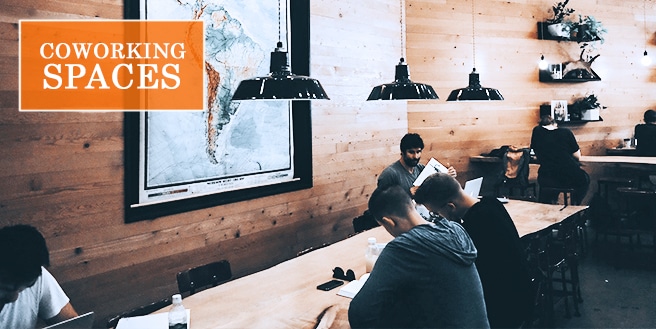 Coworking spaces are the newest kind of workplaces that allow freelancers and young professionals from different industries to work on their individual projects alongside one another. Moreover, individuals can choose the work environment they think would be best for them. They have more freedom to work in a quiet space to focus or in a shared space to allow collaboration and interaction.
Both personality types – despite of how diverse they are from each other – remain to be valuable to a team. Introversion and extroversion can definitely coexist and further develop a symbiotic relationship. And with the right coworking spaces, creativity will flow. Contact us today and allow brilliant collaborations to be created.
https://salesrain.com/wp-content/uploads/2017/08/introversion.jpg
329
656
salesrainadmin
https://salesrain.com/wp-content/uploads/2017/09/salesrainLogoFinal-main.png
salesrainadmin
2017-08-14 08:29:25
2023-08-11 12:58:23
Introversion, Collaboration and Coworking