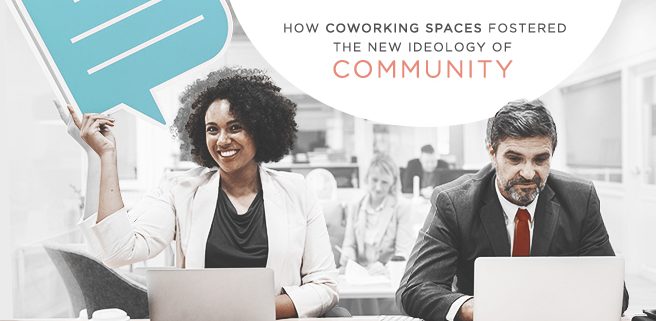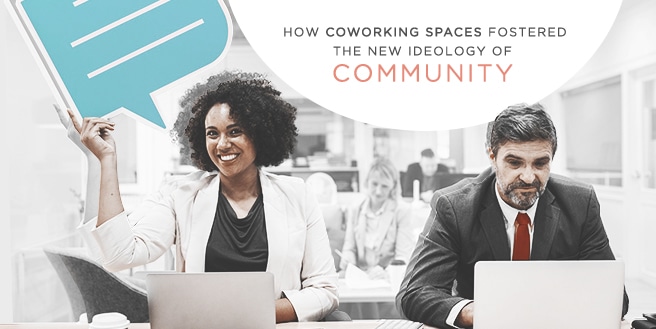 When the seemingly taboo movement of coworking spaces rose to popularity, it carried not just claims of infrastructure and financial aid to startups and freelancers alike, but as well as several intangible claims that elicited curiosity among the members of today's workforce.
Aside from fully furnished workstations and stable internet topped off with recreational areas such as pool tables, game rooms, and karaoke rooms, these shared offices offer one immeasurable component that is non-existent in traditional workspaces; community.
And though it had several naysayers saying that the increased productivity and so-called collaborative community are just false promises, providers have proven them wrong and they have several proofs that can support the truth of the claims.
The Death of Community Traditions
The movement itself carries a culture far from what most of the labor force grew up with. Upon introduction, these ideologies caused numbers of talent to reconsider and rethink their beliefs and what matters. Gone are the days when young professionals sought the security established company provided. A large-scale shift of mindset has took over the past few years that resulted to the death of several corporate traditions.
But new perspectives are not the only culprits behind the casualties, the newest demographic present in today's talent pool and modern technology both have made significant contribution to the downfall of traditions. The new generation of employees aim to be in a workplace that allows them not to just work, but can also help them interact and learn while the latest advancements in technology has allowed people to work almost anywhere in the world.
As a result, coworking spaces thrived by giving the people what they needed in today's highly-competitive and demanding market.
The Theory of 'Swarms' and Cross-Cultural Understanding
Antis of the movement claimed that the open layout is a recipe for disaster. With so much going on in the background, distraction is evident. But data from recent studies says otherwise. Deskmag, distributor of the largest annual coworking survey, said that 62% of respondents reported a significant improvement in their standard work upon joining. Moreover, a majority of the members present within these shared offices took were attracted by the community they offer.
The diverse network and large scale possibilities of collaborating with like-minded individuals are things that several freelancers and startups wanted to get a hold of in the hopes of retaining sustainable growth. Later on, even large corporations and tech conglomerates wanted some of this magic too.
Private organizations have tried incorporating these open-space layouts but were unsuccessful. It seemed like creating a collaborative culture needs more than just new ways of communication. So how did coworking spaces did it?
Though each provider is distinct from one another, they each shared one mission: to provide service to an interdisciplinary audience. They are purveyors of a shared culture fostered through knowledge-building events as well as communal eating and drinking. That though having face-to-face interaction synchronous to that of its online counterpart is vital, managing and maintaining a culture through several rituals remain to be important.
Experts have also discussed the benefits of 'swarms' of talented individuals present within these shared offices. A large number of literature has been produced emphasizing the positive results of 'swarms' of interdisciplinary professionas sharing a common goal. One classic example is the collaboration between scientists and mathematicians who lead the crew of Apollo 13 home. Experts said that this is a natural behavior amongst human beings. This component alone has helped them work together for growth. For a company to continuously thrive, they must have a adaptive culture – one that accepts change and embraces agile working and evolution.
This appropriate blend of networking and interaction within the coworking community allowed them to continuously thrive.
And though the movement itself is flawed, we have to admit that its pioneers have garnered a through understanding of how to create and manage a culture made up of different minds.
Ease yourself into the new traditions and talk to us today about joining a coworking space!
https://salesrain.com/wp-content/uploads/2018/05/coworking-community.jpg
329
656
salesrainadmin
https://salesrain.com/wp-content/uploads/2017/09/salesrainLogoFinal-main.png
salesrainadmin
2021-04-23 10:33:48
2021-05-04 07:51:56
Coworking Spaces Fostered the New Ideology of Community