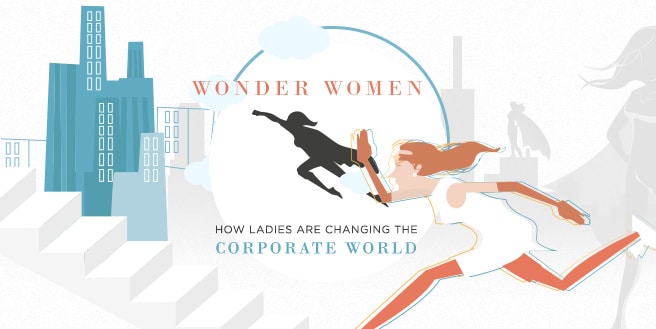 The youngest demographic of today's workforce – the Millennials – have brought a ton of change in the world of business. From the way we do business and even our work area. This generation's penchant for autonomy pushed several corporations to reconsider the modern innovations occurring in terms of work.
And though these modifications have helped us become even more innovative and flexible, it also brought in a certain trend that alarmed companies as well as experts. More and more members of today's workforce are becoming disengaged with their respective work with a number close to 70 percent. Some have traced it back to despite having available resources around them to familiarize themselves with the work models, there are certain employers that continue to fail in creating a fulfilling path and culture for their employees.
To make things even more alarming, a large number of these young professionals walking away from the corporate track are women. According to a Deloitte survey conducted among 7,700 millennials coming from 29 different countries, one out of four respondents plan on quitting their respective job within a year. Moreover, women are most likely than men to have left the company.
A recent global ICEDR study orchestrated during 2015 to 2016, leaders believe that the majority of women at the age of 30 leave because of the struggle they experience creating a balance between their work and their life. Yet contrary to what the study entailed, the women themselves said that there are other factors that influenced their decision to leave their respective organizations.
Driving Force Behind Wonder Women
A few readers have argued that neither the work/life balance nor the compensation is their primary driving force for leaving, but rather the corporate environment itself have become taxing to them.
One of the most crucial factor is corporate politics – accompanied by incompatible values and toxic environment. Employees would often find themselves doing their best to dodge multiple stray bullets whenever they feel that their ethics and values is not in sync with those of the corporation. Women are frequently left burned out as they try to make a contribution to the business while making sure that their voices and opinions remain significant.
Another reason cited by the readers is impact. As most professionals would, they want to fulfill their purpose and make a difference. No matter the industry, most of us wish to give our own input into making the world a better place. We all want to leave an accomplishment of good, solid work as well as other recognizable achievements.
"Wonder Women" or ladies of the industry would often feel that their thoughts get easily drowned out by corporate noise. To them, they are helping a group of people build their dreams without being recognized for the contributions that they make in the process. Some women dream of their ideas coming to life right before their eyes. There are also certain young ladies who choose to continue their profession independently so that they have more control over their goals.
And the last most common reason is the overwhelming feeling of being undervalued or underutilized. The corporate world seldom fully recognize women's ability to contribute, nor do they curate an environment that allows women to reach their potential and succeed at the highest levels. Whether it's because of gender discrimination, family-unfriendly policies that take its toll on women with children or simply the overall unfair culture – when faced with these types of environment, females or workplace wonder women would make it their goal to 'lean out' of these corporations.
The Aftermath
As a result, the number of female entrepreneurs expanded, globally. Over the past 15 years, women-owned firms have grown at a faster rate and would have provided an estimated of more than 5 million jobs by the year 2018.
These office wonder women are crashing the glass ceiling as they continuously disrupt the traditional corporate culture by building their own companies, taking over executive leadership roles and curating workspaces that cater to both the needs and interest of women.
The fast growth of flexible workspaces brought upon the unexpected appearance of several coworking offices globally. Though as expected, majority of them are built for co-ed occupation. But as the years progressed, the presence of niche shared offices have been observed. More and more female-friendly spaces are opening up to fill in the gaps of the available resources to women.
Providers from all around the world are now coming up with more ways to invite female entrepreneurs into joining them. Specific spaces in the US have started providing on-site child care services so that mothers of their community could fulfill both of their duties.
https://salesrain.com/wp-content/uploads/2018/02/wonderwomen.jpg
329
656
salesrainadmin
https://salesrain.com/wp-content/uploads/2017/09/salesrainLogoFinal-main.png
salesrainadmin
2020-09-25 02:04:00
2020-09-28 12:31:21
Wonder Women: How Ladies Are Changing the Corporate World