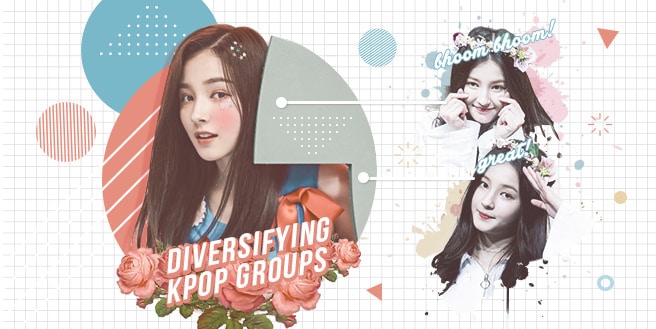 2017 played quite the significant role for South Korean pop or K-pop culture. In the aforementioned year, what once was a hidden safe haven became a major driver of global culture.
The Korean wave – commonly known as Hallyu – became a full-blown global phenomenon as it made its prominence known. Starting from the entertainment field – filling the streaming platform Netflix with unique Korean dramas, down to the cosmetics industry with its intricate skincare regimen. But at the heart of its growing presence in the global community is its music – the well-acclaimed Korean pop music or K-pop.
A Hidden Safe Haven
Hallyu has been around for almost two decades now but K-pop in particular, have accumulated a global audience in the past five to ten years.  With several second generation artists hitting the Billboard Hot 100 chart, its exports have spearheaded its growth into a $5 billion industry.
Their distinctive blend of melodies, well-choreographed dances, dazzling productions and eye-catching performers, have allowed them to become a global phenomenon. Surpassing language barriers and cultural differences, their music have helped them connect with the rest of the world.
As their audience grows larger, talks of diversity and inclusivity come in. With the country's conservative nature, their following couldn't help but wonder just how open the industry is to other cultures.
Transnationality
Though experts admit that prejudice towards foreigners remain to be rampant in the country due to its traditional customs, it can't be denied that the country is going through its multicultural phase and in response to this, they have become more accommodating to its neighbors.
Not only are we seeing large numbers of different races within South Korea's current population, the same diversity is now being seen in the K-pop industry as several multinational groups emerge.
The popular girl-group Momoland that made breakthrough success earlier this year with their third mini album "Great!" and its title track "Bboom Bboom" is proof that with inclusivity comes success. The band's youngest member, Nancy Jewel McDonie, is a half-American, half-Korean, 18 year old who grew up in the province of Daegu. Though her father is American, she grew up to be more fluent in her mother's dialect. Nancy and the rest of the members of the band is well-received by the local audience as well as their global fan base.
But Momoland wasn't the first group to introduce non-Korean idols. JYP Entertainment's GOT7, introduced 3 of its foreign members hailing from Hong Kong, Taiwan and Thailand during their debut. The boys garnered global success 4 years since their debut and is well-loved by the Korean public.
Admittedly, the bigotry is still there but compared to the earlier generations, today's Korean public have grown to be more open to diversity.
K-pop Diversity and Creativity
The advantages brought upon by inclusivity and creativity can be observed not just in today's global music industry.
Simply take a good look at today's workforce. The changing way of working has opened the general public's mind to the different ways of efficient working. The movement of shared offices or coworking spaces taught us to embrace the unique workings of productivity. Though several experts would suggest that there seems to be a pattern or a way to hack utmost efficiency, it may not be effective for each one of us. Some might need flexibility or creative freedom to produce innovative ideas. Hence, these open layout offices aims to cater to those with peculiar ways of harnessing productivity.
Its success shows that it's not bad to open up ourselves to the unusual. Just as how the rest of the world warmly embraced the Hallyu wave.
Talk to us today and we'll show you a different way of being productive.
https://salesrain.com/wp-content/uploads/2018/07/diversifying-kpop-groups.jpg
329
656
salesrainadmin
https://salesrain.com/wp-content/uploads/2017/09/salesrainLogoFinal-main.png
salesrainadmin
2018-08-23 11:13:51
2018-08-23 11:13:51
A Breath of Fresh Air: Diversifying K-pop Groups