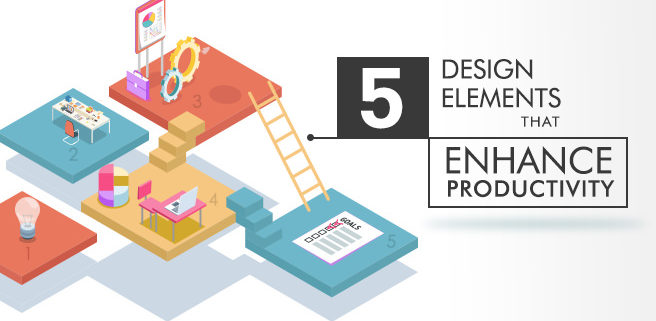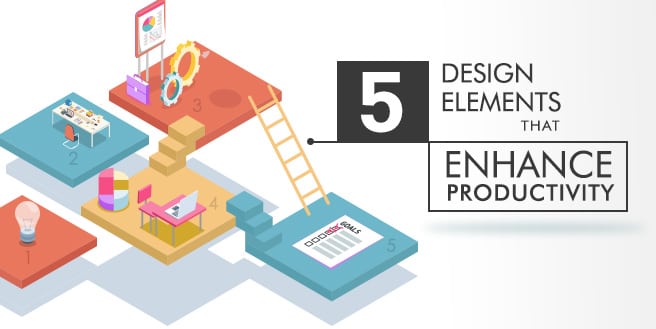 Today's workers and employers have focused the majority of their energy in enhancing their productivity. Several articles and blog sites have discussed "productivity hacks" while some have busted out inspirational Q&A's with top CEOs and entrepreneurs on how they stay efficient.
There's even apps that guide you through "focused" meditation. But there are limits to what it can do in a place that is chaotic in itself.  As a result, designers have utilized the role of smart offices by using employee data to create work environments that enhance productivity.
JLL's Workplace Strategy Practice Managing Director, Ed Nolan, said that the workplace is supposed be the physical manifestation of an organization's culture and core values. He adds that by thoroughly understanding the correlation of human experience and real estate, companies can create innovative offices that drive productivity, experience and business value.
Experts suggest that the following five design elements that covers everything from concentration to wellness are exceedingly detrimental in boosting employee productivity.
• Amenities That Alleviate Life
Facilities that make life easier doesn't necessarily have to be something as luxurious as a roof top pool. Something as simple as vending machines that carry healthy, energy-boosting snacks can enhance someone's experience in navigating through their workday. It's important that organizations make staying in the office more convenient by reducing an employee's need to go out.
Companies with an older labor force can add onsite medical services, while the younger demographics with kids might appreciate onsite childcare better.
Giving employees access to free healthy food all day can help them stay flexible as they adjust their mealtimes with their workflow accordingly.
• Right Blend of Workspace Design Elements
The growing global movement of coworking spaces shed light on the advantages of open plan offices. But like the movement itself, the design has its critics – highlighting that the setup has no room for focused work.
In order for a company – or serviced office provider – to cater to the different needs of each professional, it's important to carry a variation of workspaces. There should be enough room for team activities, casual lounges that cultivate collaborations as well as acoustical areas perfect for concentration.
• Natural Light and Clean Air
The architecture of an office building directly affects its cognitive functioning. Several studies have said that enhanced employee productivity, engagement and satisfaction is only a few of the benefits brought by big windows that allow natural in. Its infrastructure plays a clear role as well. Poor air quality can spread flu and colds.
• Quiet Place
Noise isn't just any other disturbance; studies from the World Green Building Council says that it can lead to as much as a sixty-six percent productivity drop. Companies should provide options for improving acoustical focus like private offices and phone so booths so that it can help control conference call conversations with the addition of secured privacy.
• Embedded Technology
Today's modern tools – with the help of the Internet – has made our office life significantly easier. The more organizations embed technology into their workplace, the more productive their people became.
But execution of effective design elements is the key to a successful collation. If the machine itself isn't intuitive, employees' valuable time can be wasted.
Honest workplace designs that reflect employees' needs and concerns boosts engagement and productivity. Professionals put more value in organizations that genuinely show concern about them.
Learn more about offices that care and talk to us today!
https://salesrain.com/wp-content/uploads/2018/11/design-elements-that-enhance-productivity.jpg
329
656
salesrainadmin
https://salesrain.com/wp-content/uploads/2017/09/salesrainLogoFinal-main.png
salesrainadmin
2021-02-03 06:58:26
2021-02-03 12:34:48
Five Design Elements That Enhance Productivity