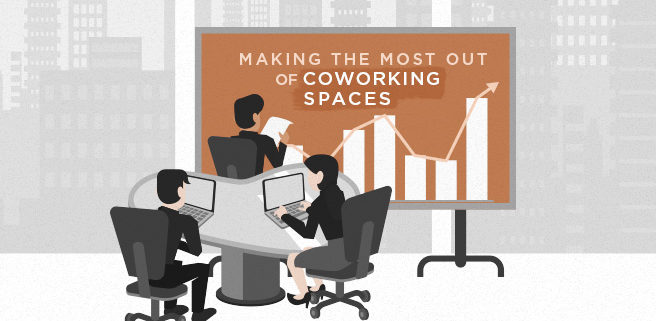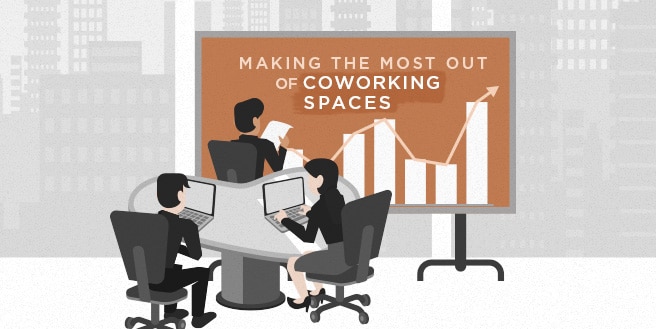 The rise and success of coworking spaces wasn't groundless. It wasn't unprecedented. If not, it seemed inevitable.
Since its inception, it had brought so much to the industry, from aesthetically pleasing workspaces to communities that foster passion, creativity and collaboration – something that most office space solutions don't really have. Not to mention the numerous benefits it claims to offer to both enterprise and workers.
At the same time, its claims aren't just empty promises. There are statistics, surveys and studies to prove that its advantages are very real. Still, how effective coworking spaces are to you and your enterprise depends on how you utilize it.
Here are some things that you can do to make the most out of coworking spaces:
Coworking Spaces take pride in the community it fosters within its communal areas. And a community of a hundred people starts with an introduction.
While walking up to a stranger and striking up a conversation can be difficult to some of us, it's the very first contribution you can make as a new member of the community. You can try introducing yourself to those situated near you without interrupting them.
Don't shy away from your coworkers, tell them about yourself and what you do. You never know what partnerships and business opportunities are hiding behind small talks
Don't bore yourself out by sitting all by yourself in your desk. Allot time to be spent on community spaces and join them.
These areas generally emit a contagious energy from individuals chatting and laughing – all the good stuff social beings like us need. Not to mention that some of the best interactions and most significant connections unexpectedly take place in the lobby, the couches and even in the kitchen.
Socialize and Celebrate
Coworking spaces would usually hold series of events which allow its diverse members to learn from one another. From presentations, workshops, networking events and even happy hours, all of these activities are conceptualized as an avenue for co-workers to freely socialize and celebrate at the same time.
Take advantage of the said gatherings so that you can get an overall feel of your culture. Bask in the energy and socialize with more members of the community. In addition to this, you can decompress and talk within your peers.
These events serve as platform for the supportive and collaborative feeling of the space.
Try the work areas
Normally, there would be more than one kind of work area available in your space. So instead of gluing yourself to one desk for six months, try the different areas your coworking space offers. Try something new every day and change up where you sit. Move around a bit until you find your favorite place. Moreover, this allows you to get to know your space, giving you a sense of belonging instead of feeling alienated by unfamiliar space
Collaborate
As you get more familiar with the community and culture of your space, collaborations and partnerships can be foreseen.
Having such a diverse talent pool, there is a never ending flow of creativity within the room. You can develop ideas and projects with designers, developers, writers and so much more. These passionate and talented individuals can inspire you create and produce better output. Moreover, members can generously offer help with almost anything you need.
Endless opportunities can be found if we make the most out of everything. So why not open your door to so much possibilities with us!
https://salesrain.com/wp-content/uploads/2017/09/makignthemostoutofcoworkingspaces.jpg
329
656
salesrainadmin
https://salesrain.com/wp-content/uploads/2017/09/salesrainLogoFinal-main.png
salesrainadmin
2017-09-27 08:21:30
2017-10-17 04:02:03
Socialize and Celebrate to make the most out of Coworking Spaces