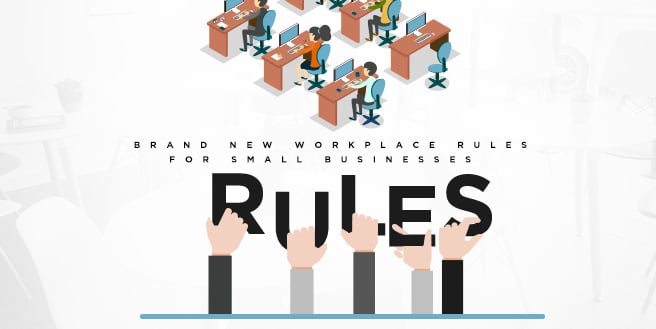 Entering the world of business meant becoming part of an environment constantly in a state of flux. Solutions that worked this year, might not be as feasible the next and what some might see as a preposterous idea might become the greatest one in a short span of time.
And over the last two years, the world experienced what experts view as one of the most momentous shift in the SMB ecosystem. By the end of 2016, over 472 million entrepreneurs can be found worldwide and annually, a total of 305 million startups are built. Angel investors, startup accelerators and incubators help these budding companies thrive.
Digging a little deeper, a major contributor to these changes is the new technology we now have. It has radically changed the way we work and humankind welcomed it with open arms – resulting to a new set of workplace rules for businesses in reaching success.
New Ways of Doing Business
The ever-changing environment of the market pushed the majority to implement new strategies in doing business.
Unlike before when SMB owners base majority of their decision making to their 'gut feeling' and only the big players get to access tools for business analytics, the emergence of innovative business software models made it easier for budding candidates to obtain market research, future projection and other cost effectiveness studies.
By using good data and research, owners gain a great advantage against their competitors. And though admittedly, having a hold of such information can guide them to success, another crucial quality that they must possess is adaptability.
Today's market coerces enterprises to be fluid. Creating a system and standing by it in the hopes of producing results bring unwanted risks. The constant changes brought upon by several other factors have led the world of business become Darwinian. No one knows what kind of trend will rise the next day or whether when a new competitor will come.
In the US alone, hundreds of stores close down every year and thousands of jobs diminish. These large retail stores, despite of having consultants and analysts, still fail. The ones who adapt easily guarantee survival in today's market.
New Workplace Rules
The strategies businesses are using to remain relevant to the industry aren't the only one's undergoing constant change. Our modern private offices have become something else entirely. One major crucial factor to this is the growing number of employees opting for remote working or telecommuting.
Though constantly going under scrutiny from academics and other agencies, people simply can't ignore the benefits it brings to their respective lives. And in order for companies to stay competitive in terms of talent recruitment, it's a must that they give enough leeway to their respective workforce to have flexible working hours.
Larger enterprises are now acquiring coworking space memberships for some of their employees. These unique shared offices allow small teams and individuals to have more control of their workday. Giving them 24/7 access to fully-fitted workspaces, they get to choose when their day starts and ends without sacrificing their utmost productivity.
This new way of working is much more beneficial to small businesses. It helps them cut operational costs, keeps their teams happier by improving their respective work-life balance and expands workplace rules, therefore, presenting them with brand new opportunities.
In today's world of business, the strongest no longer dominate. Instead, those who are flexible enough to adapt win the game.
See the magic of fluidity with Sales Rain and talk to us today!
https://salesrain.com/wp-content/uploads/2018/02/Brand-New-Workplace-Rules-for-Small-Businesses.jpg
329
656
salesrainadmin
https://salesrain.com/wp-content/uploads/2017/09/salesrainLogoFinal-main.png
salesrainadmin
2018-02-21 10:58:37
2023-08-11 12:16:23
Brand New Workplace Rules for Small Businesses