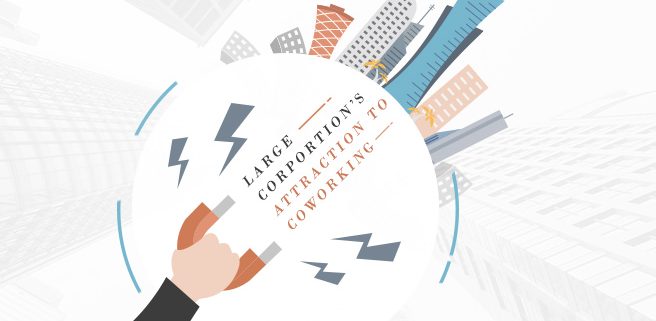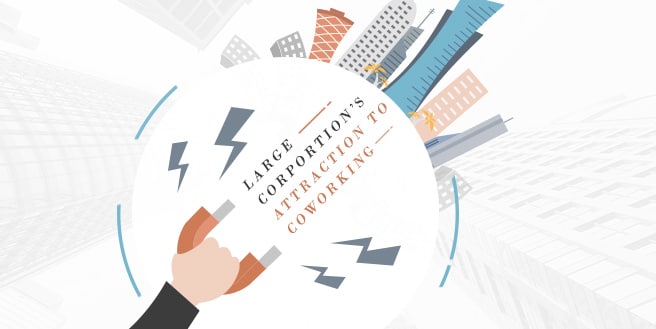 The term coworking space is often associated to digital nomads – commonly known as remote workers – freelancers and startups. Pioneered to cater to the needs of the independent workers of today's labor force, these unorthodox work areas ensure them flexibility and stability by offering them the functions of a traditional office without being tied down to long term leases or expensive rates.
But as the previous years go by, experts have noticed an expansion on its target market – gone were the days when home-based entrepreneurs ruled these open spaces. When the movement's popularity skyrocketed and the then preposterous idea became a global phenomenon, it caught the attention of the public, from budding enterprises up to well-established corporations.
It was during last year when tech giants and other large companies started experimenting with the options of flexible office space solution and other new workplace models. Whether it's incorporating open layouts to their respective headquarters to acquiring coworking membership for selected employees or teams, the big players have joined in on the bandwagon. By the end of 2017, there's no denying that they have now made their presence known to the community.
A recent Occupier Survey have reported that 44 percent of corporations in the US alone utilize some type of flexible workplace strategy. In addition to this, judging by the data the researchers have gathered, they expect the demand and usage for these shared offices to continue to increase in the next few years.
The important question now is, what made these big players and conglomerates move?
Even Big Players Call for a Change
Coworking spaces are widely known not only for their creative and innovative work areas but is also sought after for the seemingly endless opportunities that they provide to their members.
Startups and other independent workers flock these open spaces not only to secure a desk of their own. Almost every coworker have chased after the opportunity of expanding the reach of their professional network through its community as well as having the chance of finding prospective clients within the office.
Costs are cut without forsaking the need for the right address to do business. Its environment is inspired by the praised modern headquarters of Google and other tech giants – with pool tables, bean bags and other features that appeals to today's young generation of professionals constantly in search for stimulating workspaces.
But the big players of the industry have finally realized that maybe they can learn a thing or two from these small enterprises – that sometimes, less is actually more.
Companies who are planning on entering new markets would make use of these shared spaces to cradle their small teams. With this option, costs are kept under control and logistics are easier. Moreover, the uncertainty surrounding budding teams drives the management of these enterprises to settle for flexible workspaces so that they can give them the equivalent treatment of a traditional office environment.
The demand for shared offices is surging not only in the US but around the world as well. Mega corporates such as Apple, Google, Facebook, LinkedIn, GE, SalesForce and American Airlines have all made the move last year for the opportunities the movement offers such as recruitment of top talents, forming partnerships with startups as well as the advantage of keeping their eyes open to new – and potentially – disruptive technology.
https://salesrain.com/wp-content/uploads/2018/02/the-big-players.jpg
329
656
salesrainadmin
https://salesrain.com/wp-content/uploads/2017/09/salesrainLogoFinal-main.png
salesrainadmin
2018-02-27 08:29:02
2018-02-27 08:29:02
The Big Players: Large Corporation's Attraction to Coworking